OK, so we can all agree on one thing… Kate's impeccable style is all the craze – everything she wears is instantly sold out and to top it all off it is usually a bit too expensive for our budget. Now, you don't need a royal budget to get her style… all you need is glamix.me. So how can glamix.me help you adopt Kate's signature styles into your wardrobe?
Anytime you find an outfit that the Duchess of Cambridge is wearing, simply take the photo and send it to glamix.me on Facebook Messenger… and that's it! This magical shop-bot will send you instant results on where you can find a similar look that is fitting for your budget. If you love any of her signature styles below, simply hover of the image and shop her look… it's magic!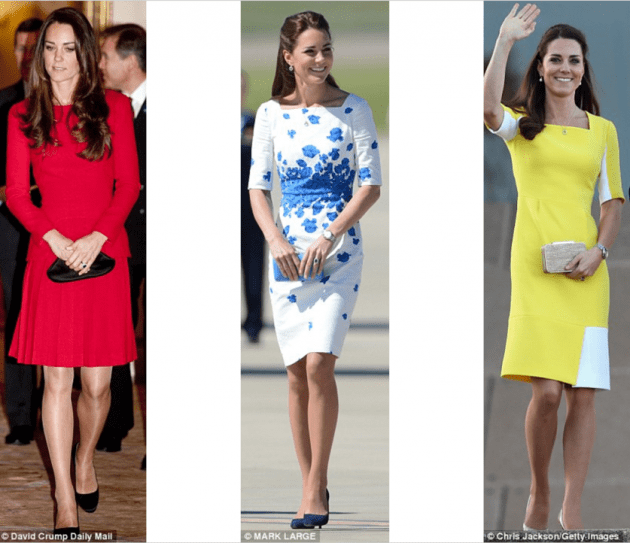 Many women are nervous about wearing color and print, but Kate knows it can bring an outfit to life.
Ok, so it wouldn't be appropriate for Kate to wear hot pants and a crop top even if she wanted to, but the point is, sometimes covering up is far more beautiful and feminine, than showing it all off. Kate flies the flag for a very polished, ladylike kind of fashion, whilst still maintaining her youth and sense of fun. The perfect balance in my opinion!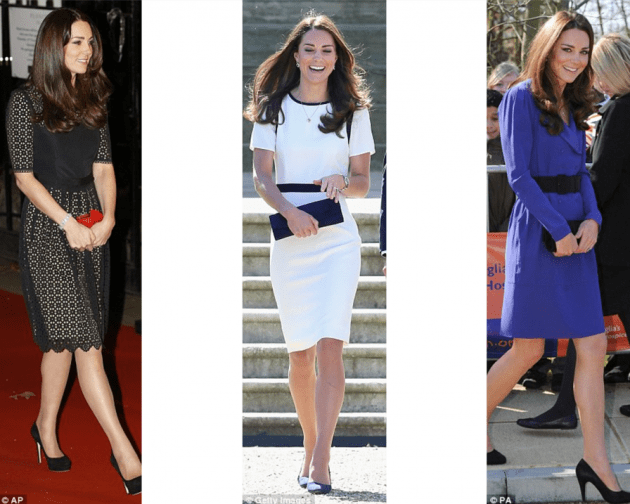 Kate knows her shape and sticks to a fit that works for her. I'm all for experimenting with fashion, but once you understand your body's silhouette, there's an easy formula to dressing it.  Kate has a tiny waist, so she makes that the focal point of each look. Even in a thick overcoat, she's never without a belt to cinch everything into an attractive hourglass.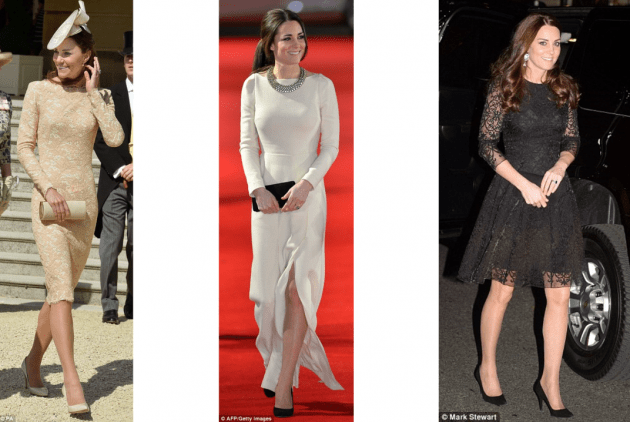 Hooray! I'm thrilled about this one. When Kate first came onto the scene, I loved everything she wore except for the low, safe, 'sensible' cork wedges that were paired with everything from formal dresses to casual jeans. Now she's switched things up a gear and is pushing the boat out, wearing everything from silver Jimmy Choo platforms to knee-high suede boots.
Shoes make or break an outfit: they should be a leading role rather than an afterthought – and I believe wearing high heels really does improve everything from silhouette to posture, body language and overall confidence.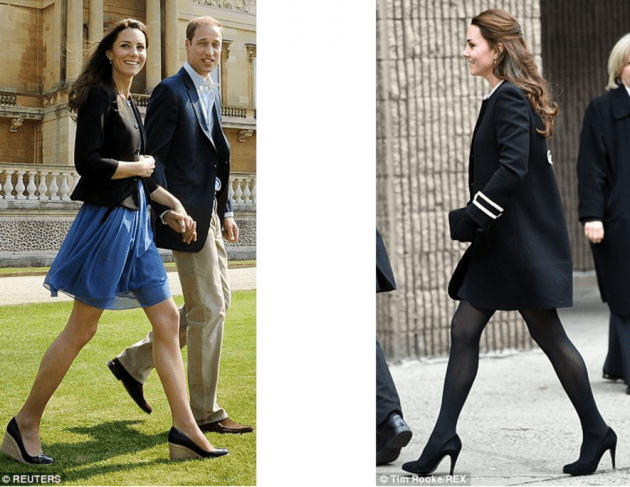 So, the next time you fall in love with one of her outfits – the only thing you will need is glamix.me!
(Originally posted on Daily Mail)