Forget falling in love with someone this Valentine's Day, it is time to shift your focus to something more reliable. Ladies, this year Valentine's day is about you. This year we dress to impress ourselves, and don't worry about the heads turning to look in our direction. It will be hard to shift your attention to your date when you look this good! These outfits are the fashion equivalent of Love Potion No. 9, so be prepared to be put under their spell.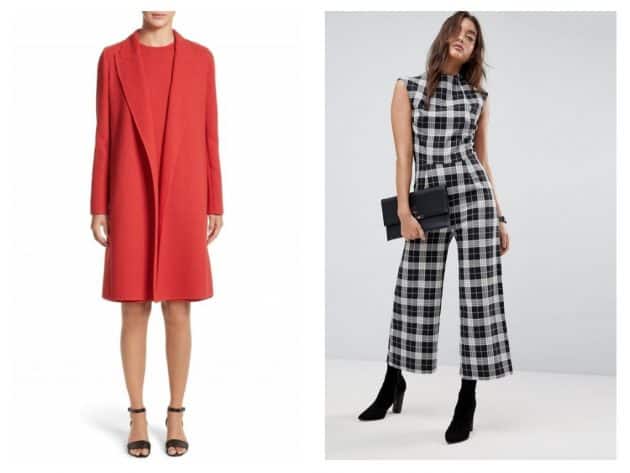 Lafayette 148 New York, Nordstrom X ASOS (Pic: Official Website)
Take your everyday jumpsuit and get your picture perfect outfit by adding a colorful statement jacket, high heeled boots and a simple clutch. These two pieces were meant to find each other someday, a definite match made in heaven.
ASOS (40$),  Lafayette 148 New York @ Nordstrom (863$)
Now it is time to fall in love… with this H&M floral silk dress. Embrace the bada** within you and sport this look with a black leather jacket. This contrast between classic girly and the modern woman is sure to make heads turn.
Vince @ Bloomingdales ($1,059), H&M ($30.60)
If you've been trying on outfits for the last hour, and are running late for your Valentine's day festivities. Find a white button down and transform this plain look with a brightly patterned kimono. This outfit is love at first sight, now go enjoy what your evening has in store for you.
Looking to wear pants this valentines day? Get comfortable and sexy with these Wide legged pants from Nasty Gal, this look is best served with a sexy open top and some gold body chains to accent your torso.
Nasty Gal: Top ($15), Pants ($32)
Finally, what is love without a little Vinyl to set the mood? Time to put your records on with this Vinyl Red skirt, and any graphic tee you have in your closet. Finally, pick your favorite pair of tights and you are ready to rock and roll for the rest of the evening.
Missguided($40), Brandy Melville ($20)