Since writing our post about Kate Middleton, we figured it was only fair to write a complementary piece about the looks of Meghan Markle, Duchess of Sussex. Meghan married Prince Harry this past summer, officially making her and Kate Middleton sisters-in-law. Even though they're not blood related, fashion definitely runs in the royal fam. Without further ado, please enjoy this Meghan Markle fashion appreciation post.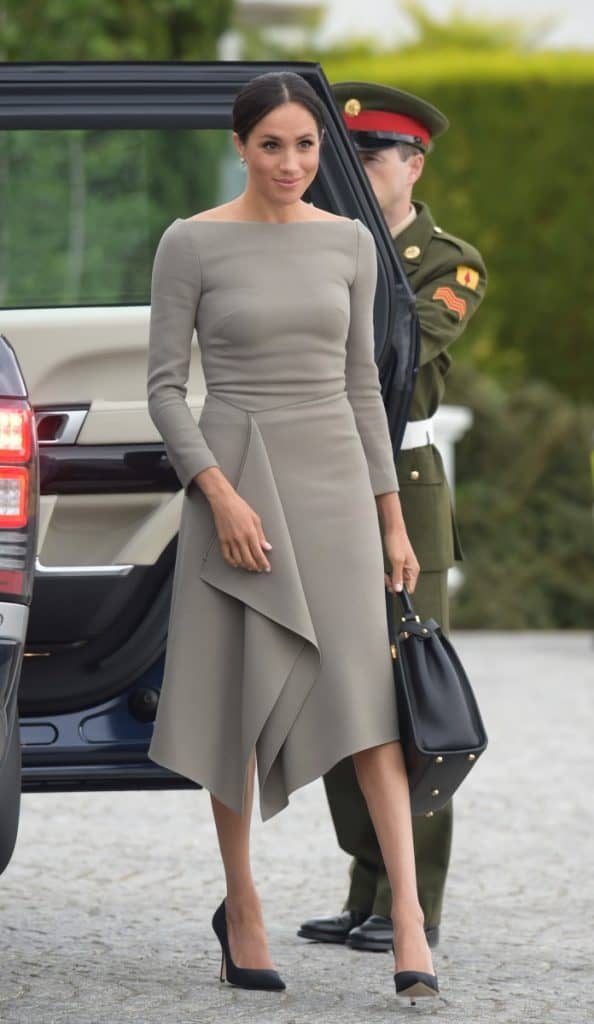 Meghan goes for classic colors and lines. We like that. It's cute. It's classy. Go, Meghan!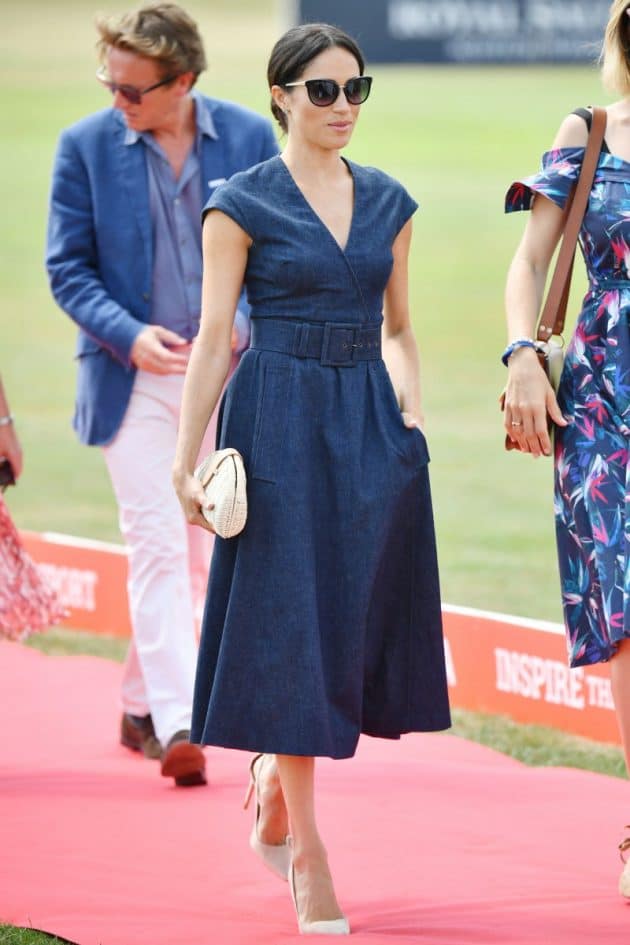 She always just looks really put-together, which is one more thing we have to be jelly of.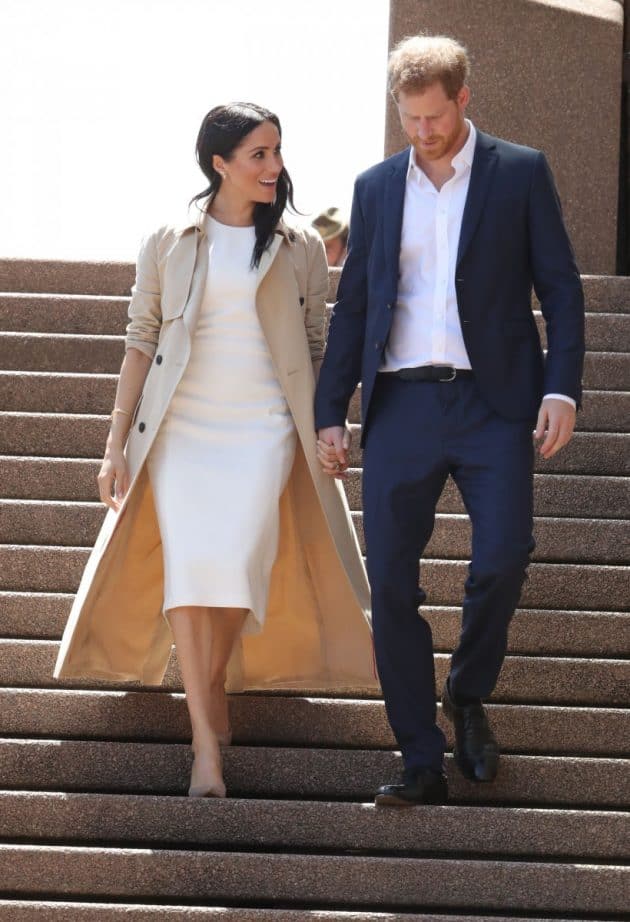 She and Prince Harry are such a ~stylish~ royal couple. Like, c'mon? Can you even?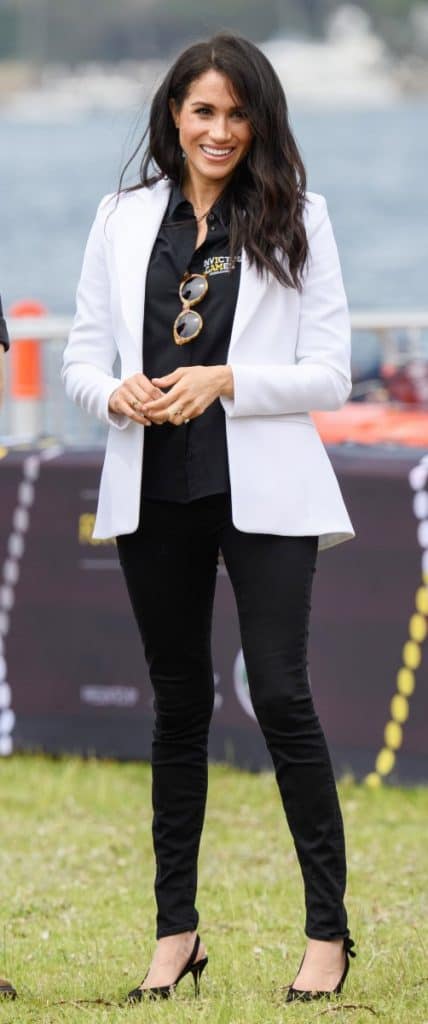 Sometimes she also wears pants! And it looks good! Because she is Meghan Markle! Everything looks good on her!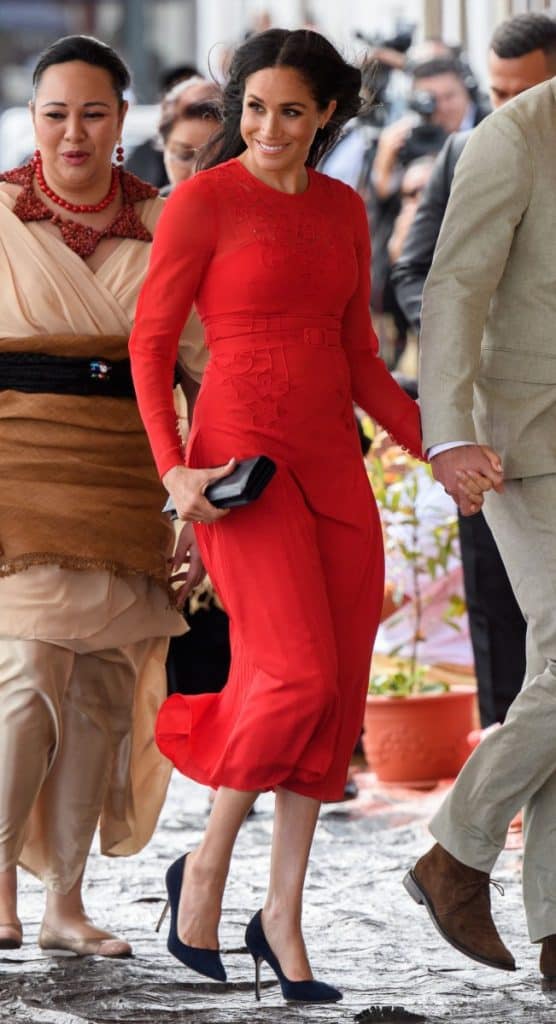 Meghan isn't afraid to rock a bold red yet keep it conservatively chic at the same time. Such versatility. Yasssss, girl!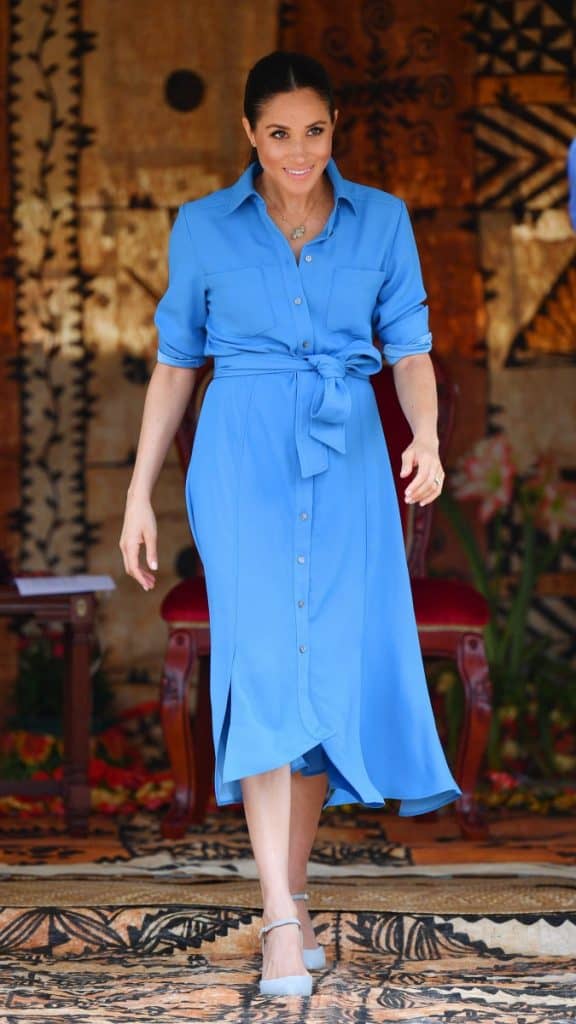 Here Meghan is, sporting another bright color – bright blue, to be precise. This one is cinched at the waist. And it has buttons! Also, there's a collar. It's midi. Meghan is doing so much with this look. Thank you, Duchess!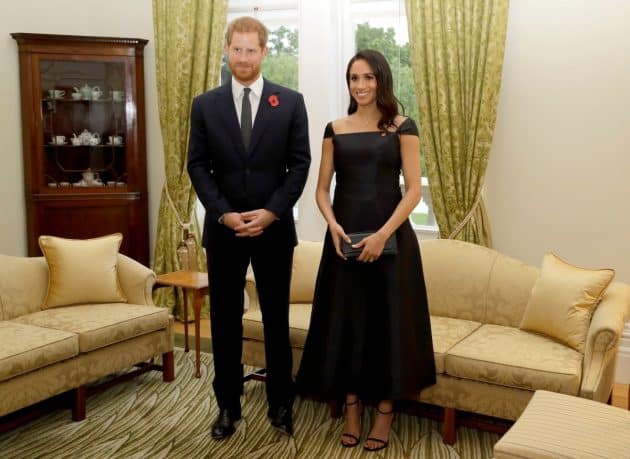 Finally, we have Meghan in her LBD, even though it's more of a black gown than a "little black dress." She is the epitome of elegance here and we're just really happy that she was able to join the royal fam and flourish fashionably. Like, can you even imagine what would happen if Prince Harry picked a gal that was ensembly challenged? Actually, we can imagine that. If she was a nice girl and Harry loved her, we'd still stan it. But we're glad he's with Meghan. They're cute. And chic. And Meghan is American, which is a nice message to American girls: just because the U.S. doesn't have a monarchy doesn't mean you can't become royal. Follow your dreams. Or just follow us @fashionlovermag and tell us what ya think about Meghan Markle's fashion!