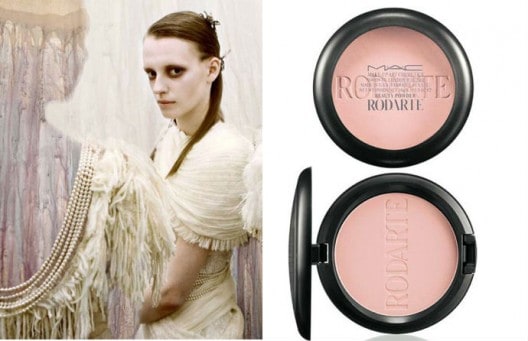 Three weeks ago, as a result of the backlash towards the Mexico inspired M.A.C + Rodarte makeup collection, M.A.C announced that they will donate part of the earnings to charity. But this wasn't going to be the end of it.
Last Friday M.A.C announced that all of global earnings from the collection will go towards charity – a newly founded Women and Girls of Juarez Initiative.
Also, the collection products' names will be changed and all of it's marketing material will be redesigned.
Says M.A.C President John Demsey, "We are deeply sorry and apologize to everyone we offended, especially the victims, the women and girls of Juarez and their families. We have heard the response of concerned global citizens loud and clear and are doing our very best to right our wrong. The essence of M·A·C is to give back and care for the community and our initial handling of this makeup collection was not reflective of M·A·C's values. M·A·C and Rodarte are committed to using these learnings to raise awareness on this important issue and to leverage our unique platform to help the women and girls of Juarez."
Say Kate and Laura Mulleavy, designers of Rodarte, "Rodarte is committed to using creativity for positive social change. As designers, we strongly feel it is our responsibility to use ideas and actions for the good of our global community and are truly sorry for the offense we have caused. We are raising our voices in support of the strong women and girls of Juarez and joining others who are working internationally to improve their lives."