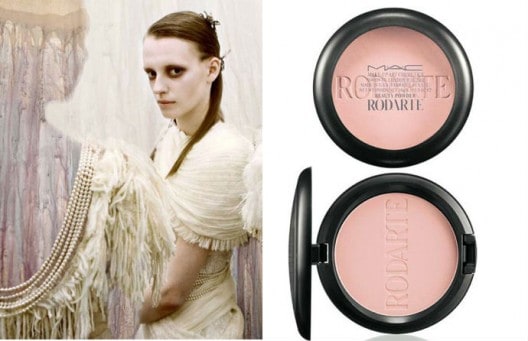 It seems that extreme political correctness has killed the M.A.C Rodarte line of makeup for good. See what can happen when you transfer your anger on one little nail polish?
After apologizing, committing to donate profits, setting up a charity for the Juarez women and deciding to re-brand the line, M.A.C has canceled the long awaited (by some) Rodarte make-up line all together and won't be shipping it to retailers. They will still donate all of the projected global profits.
Out of respect for the people of Mexico, the women and girls of Juarez and their families, as well as our MAC Mexican staff and colleagues, MAC has made the decision not to ship the MAC Rodarte limited edition makeup collection. This decision will have no impact on MAC's commitment to donate all of its projected global profits from this collection to local and international groups that work to improve the lives of the women and girls of Juarez. We are currently conducting due diligence to ensure we donate to organizations with a proven record of directly supporting the women and girls of Juarez. MAC and Rodarte are deeply and sincerely sorry and we apologize to everyone we offended. We have listened very closely to the feedback of concerned global citizens. We are doing our very best to right this wrong. The essence of MAC is to give back and care for the community and Rodarte is committed to using creativity for positive social change. We are grateful for the opportunity to use what we have learned to raise awareness on this important issue.
[The Cut]