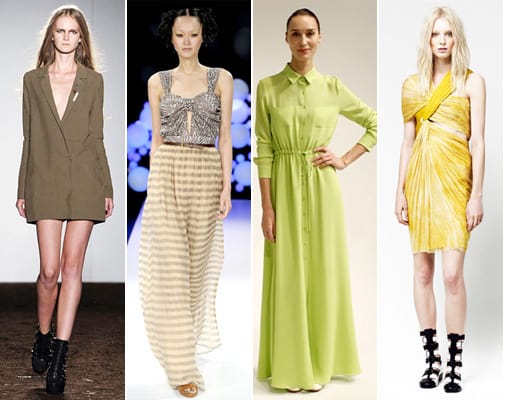 Daniel Vosovic, Bensoni, Lyn Devon, Willow
Yesterday NY Fashion Week has officially kicked off at it's new Lincoln Center home. While some designers made it into the official Lincoln Center schedule, many others, no less important, are showing off site in various locations around Manhattan.
Last night, while browsing through hundreds of photos of the various collections, some were a delight, some wowed me with their the level of craftsmanship and others I chose not to write about. If you don't have anything nice to say, don't say anything at all. That's how it goes, right? That's why I won't be including here Ritchie Rich's collection for example.
Willow
After doing a whole Fall 2010 runway show only half a year ago, for Spring 2011 Willow, the brand, got an intimate presentation without Kit Willow herself in attendance. With her second pregnancy due in October she chose not leave Australia.
The new collection definitely feels less dramatic than the stand-out Fall 2010 pieces we got used to seeing on Florence Welch. But that's what spring is all about isn't it? Resting from the epic fashions of the fall.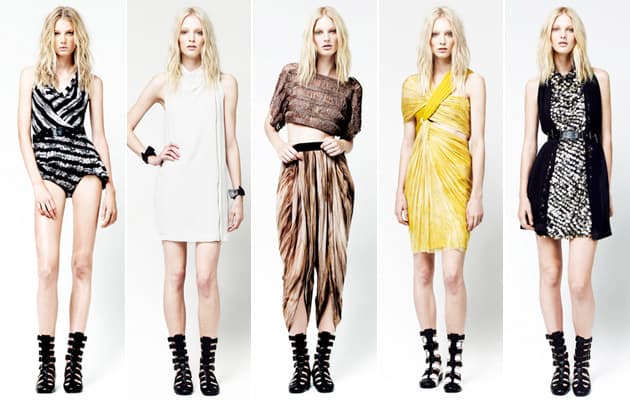 Willow Spring 2011
Lyn Devon
Devon did what she does best. Classic American sportswear, oozing with a minimal retro vibe. While some pieces may have been too old for my liking (like the sleeveless pantsuits that I chose not include here), others were light, young and playful.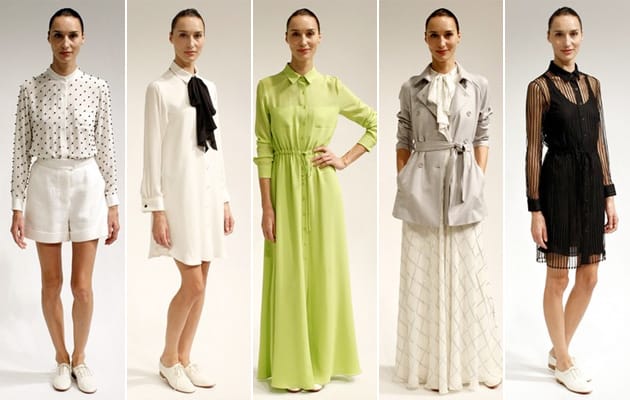 Lyn Devon Spring 2011
Daniel Vosovic
Thinking of Elizabeth Taylor in the movie "Who's Afraid of Virginia Woolf?", Vosovic created an appropriately dark, cold, utilitarian almost, collection. Even the mini dresses that normally should transform you into a sexy little thing, gave out a strange vibe of covert aggressive sexuality. The two first pieces, the boyfriend (who is actually your girlfriend) blazer and the brown mini were my favorites.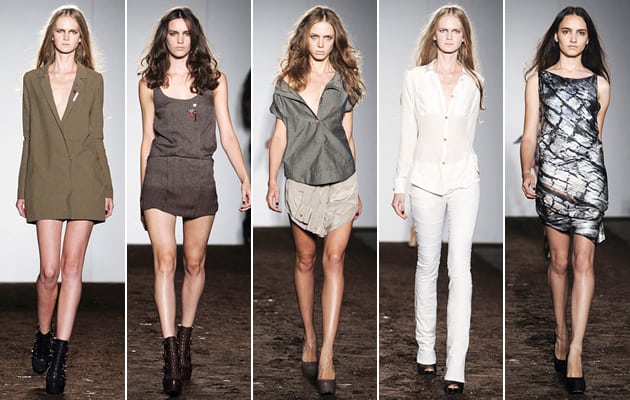 Daniel Vosovic Spring 2011
Bensoni
Playing a mix-and-match game with various abstract feather prints and horizontal stripes, mum and bright colors, most in flowing light fabrics, Benjamin Channing Clyburn and Sonia Yoon continued the 70's trend into the next spring.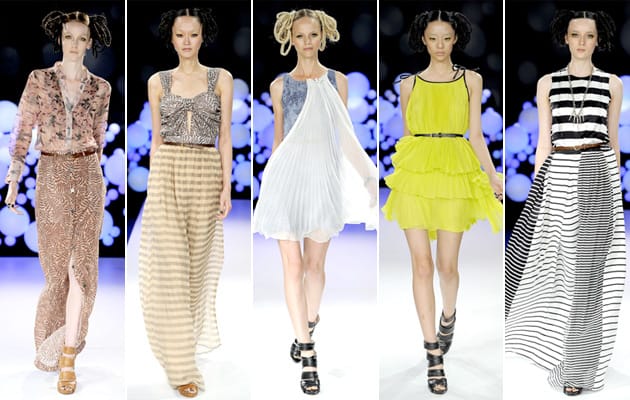 Bensoni Spring 2011