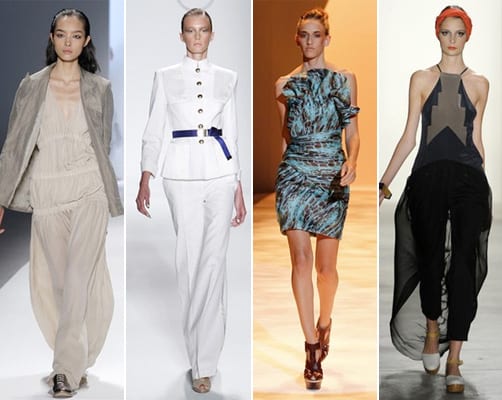 Richard Chai, Ruffian, Christian Siriano, Vena Cava
In the previous article I've showed you highlights from the Spring 2011 collections of Daniel Vosovic, Bensoni, Lyn Devon and Willow. Let's take a look at another 4 collections that took place yesterday as well.
Vena Cava
Sophie Buhai and Lisa Mayock used the term "American sportswear" to describe the collection. Dark neutrals held the reign over most of the pieces, with only a few touches of geometric prints and sudden bursts of poppy red. I have never seen so many variations of halter necks in one collection!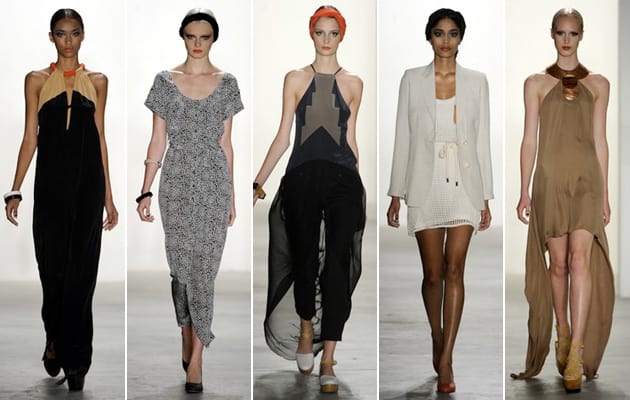 Vena Cava Spring 2011
Ruffian
Brian Wolk and Claude Morais said that the collection was inspired by Susan Travers, who evidently was the only woman to serve officially with the French Foreign Legion (thank you Wikipedia) during World War 2. Ruffian may have started off with proper military inspired looks of crisp whites and gold buttons, but quickly developed into a full fledged trip around the world. Champagne and khaki colors, animal prints and safari attires took us to Arfica, while the blue Ikat prints were indicative of Central Asia.

Ruffian Spring 2011
Christian Siriano
It was evident that Siriano drew his inspiration from Africa as well. Safari jackets and dresses, burgundy snake prints and khakis. These all came together perfectly in the shape of superbly draped dresses, skirt suits and ballgowns.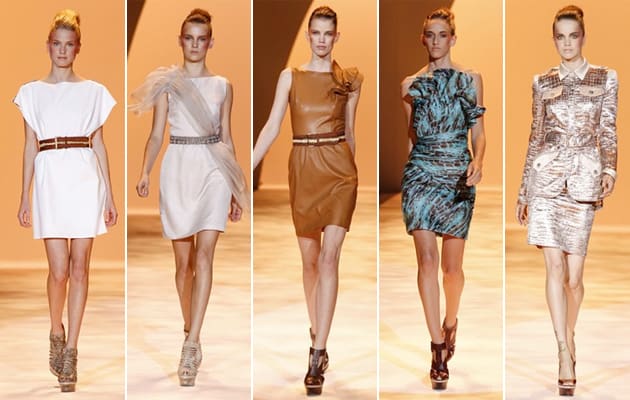 Christian Siriano Spring 2011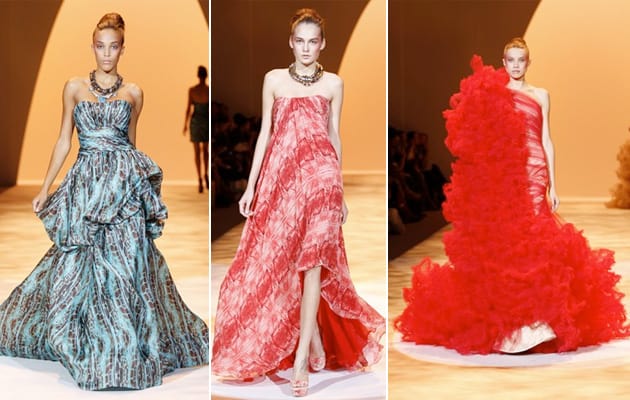 Christian Siriano Spring 2011
Richard Chai Love
In this collection, Richard Chai sure did go for the long silhouette. Opting for sheer fabrics to create layered looks that are neither overtly sexy nor conservative. All in gentle neutral colors.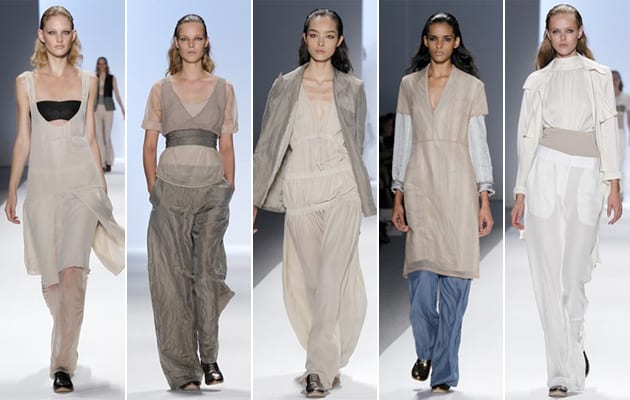 Richard Chai Love Spring 2011