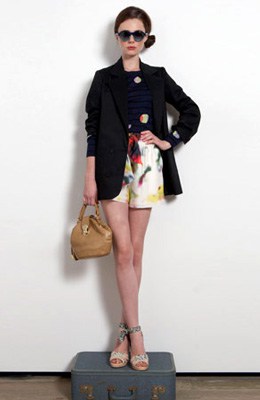 Cynthia Rowley Resort 2010 in a calmer setting. Photo: Style.com
While Anna Wintour showed (and got) her wish for bigger Resort collection events, Elle editor Robbie Myers complained about having to waist so much time on going to those. And now Cynthia Rowley tries to have the best of both worlds and presents her collection in a parked van. What an eventful resort collections season we're having!
Next Tuesday Rowley with load the van with 8 models and some clothes and refreshments and take that mini shindig on the road. And then park it at the curb of three major publishing houses – Condé Nast, Hearst, and Time Inc.
I just know one thing – the photos and clothes, with NYC as a backdrop, will be gorgeous!
Via NY Mag