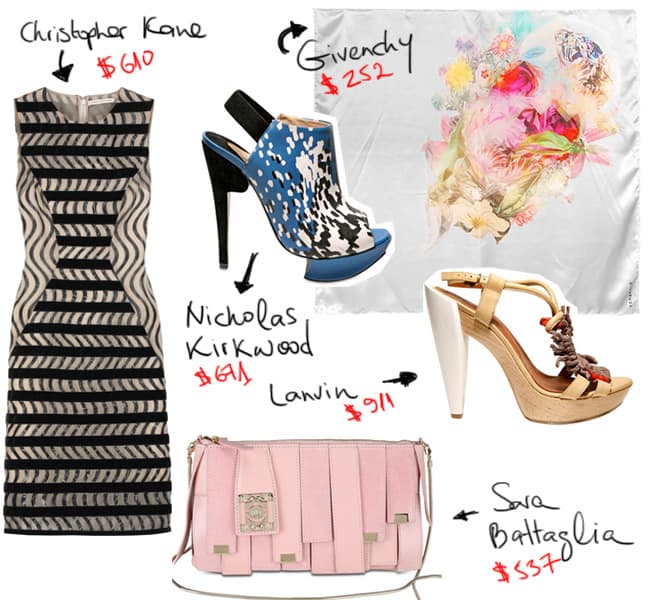 LuisaViaRoma.com is an Italian online designer boutique. They've brought in Fall 2010 collections. Which means a sale of Spring Summer 2010!
Ordering from an international store can seem like a hassle (but worth it for the great Europian finds) and I guess they know that, because the FedEx shipping is free and the price includes all possible taxes and import fees. Some of the items are marked down by as high as 70%. Which brings some of major fashion houses items under $1500 (to put it in perspective Balmains prices are touching base with $20000).

My picks from this sale are:
Givenchy – Printed silk satin foulard
Lanvin – Embroidered wooden sandals
Nicholas Kirkwood – Printed flou sandals
Sara Battaglia – Acherora straps clutch
Christopher Kane – Velvet stripe organza dress
Check out their site for more here, and tell me what your picks are!