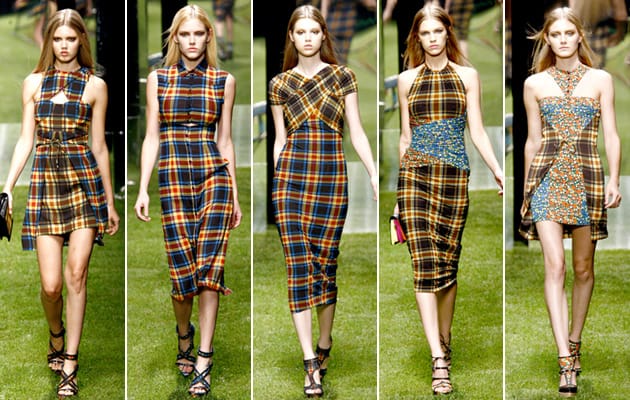 The Versus girl may have been loud and obnoxious in the past, but yesterday she was transformed by Christopher Kane's magic hands. Though she is still playful and full of energy, she also has a new level of sophistication and a more coherent sense of self.
I began following Versus's collections ever since Donatella convinced Christopher Kane to become the head designer for the label three seasons back. I can't get enough of Kane's designs, so seeing how each and every time he managed to infuse himself into Versus's 90's aesthetic is intriguing, to say the least. If the last two seasons were Kane's shout-out to the brand's past, Spring 2011 is all about the future. Long silhouettes and masterful drapery in mixed-and-matched plaid, mini-floral and stripe prints. There was nothing tarty or vulgar about this collection. And those mini floral prints, oh, I haven't seen those in a while and I'm quite delighted to see them back!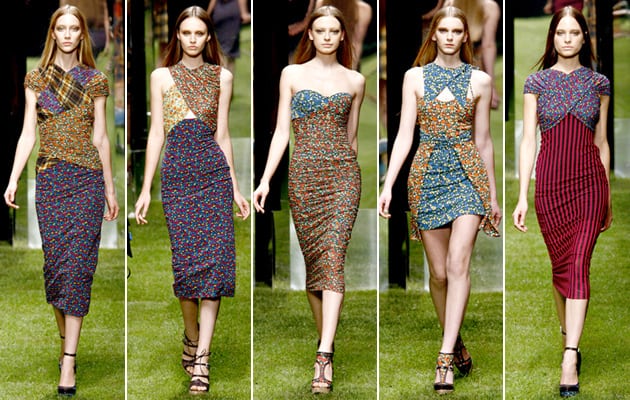 Kane summed up the collection with a few diagonally paneled color-block minis. Considering the runway was staged as a playground, the first thing that popped into my head when I saw these was Rubik's cube. Color-blocking seems to be all the rage in Milan these days.