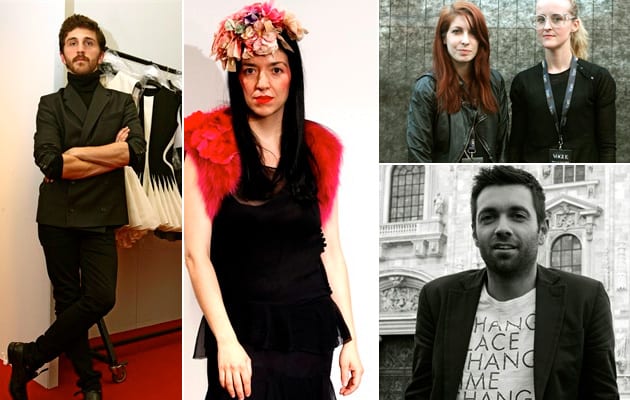 Who Is On Next 2010: David Koma, Elisa Palomino, Ohne Titel – Alexa Adams and Flora Gill, MSGM – Massimo Giorgetti
Who Is On Next? is an annual collective runway show taking place in Milan during Fashion Week. The show's goal is to promote and showcase young and emerging designers from all over the world. Promoted by Vogue Italia and Municipality of Milan it's no wonder that front row included the likes of Anna Wintour, Franca Sozzani and Sarah Mower.
In this year's Who Is On Next? participated nine emerging designers: Georgia born and London based David Koma, Texan Silvia Argüello's "Rosa Clandestino", Turkey's Erkan Çoruh, Italian Massimo Giorgetti's "MSGM", Serbian dMajuscule, Elisa Palomino from Valencia, Australian Gail Raid's "Gail Sorronda", "Bragia" – label by Nepalese Alessandra Torella and Sicilian Santo Costanzo and "Ohne Titel" – New York duo Flora Gill and Alexa Adams.
While everyone showed promise (as one would expect from Vogue Italia chosen talents), the most coherent and mature collections came from David Koma, Elisa Palomino, Ohne Titel amd MSGM.
For Spring 2011, David Koma reinterpreted Fernand Léger's art work while drawing inspiration from Tchaikovsky's Swan Lake. Koma created some interesting silhouettes while the patterns inspired by Fernand Léger's work put a futuristic spin on it all. Generous use of gold also contributed to that effect.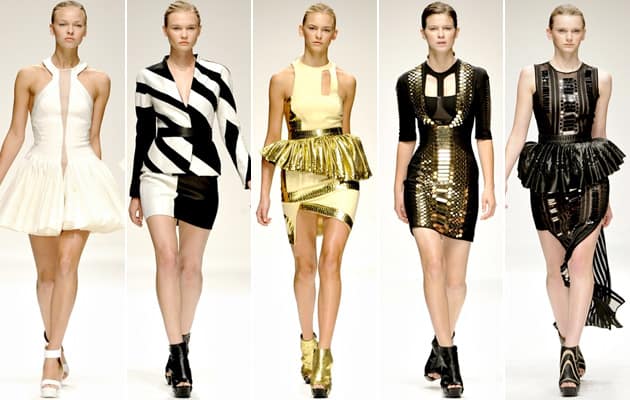 Elisa Palomino's color and flowers really lit up that show. Her designs are probably what a Anna Sui and Nina Ricci collaboration would look like. I'm looking forward to seeing her future collections.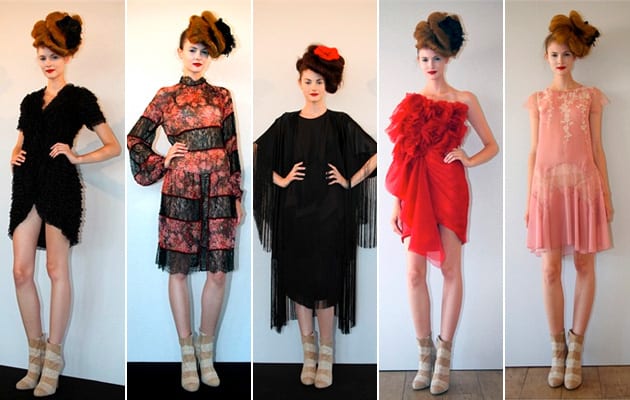 Ohne Titel's Flora Gill and Alexa Adams met while studying in Parsons. With Flora citing Rei Kawakubo as one her earliest inspirations it's no wonder the duo's collections are always pushing boundaries. What I like about them is that they do so while remaining completely ready-to-wear.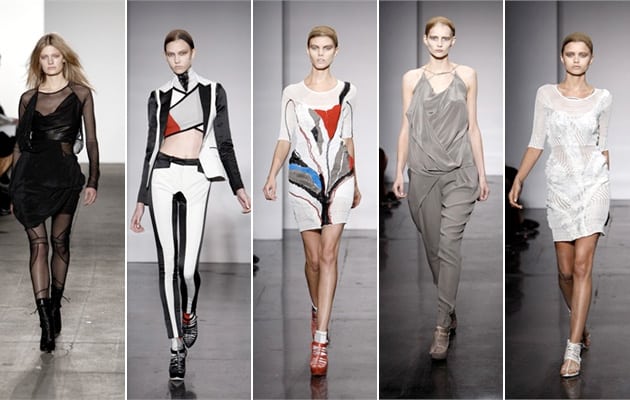 Last but not least, MSGM's Massimo Giorgetti's collection consisted of modern and trendy clothes in bright colors and patterns. His designs are already retailing at Spiga2 – Dolce & Gabbana's multi-brand boutique.