Photos: Style.com
Très chic is the name of game.
Alber Elbaz designs for the modern girl that ,in his words, should "have it all". To do her justice this collection gives us a lot of transformable pieces, like reversible cocktail dresses and makes heavy use of stretch materials. With true mastery he steers clear of the overdone territory and stays strictly in the chic zone. For me personally though, the true stars of this collection were the shoes. Those geometric wedge heels are to die for.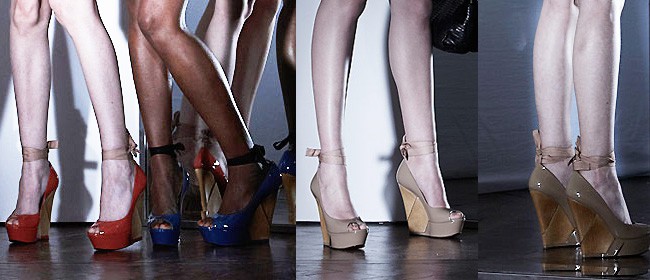 Photos: Style.com
Do yourself a favor and check out the entire collection @ Style.com!