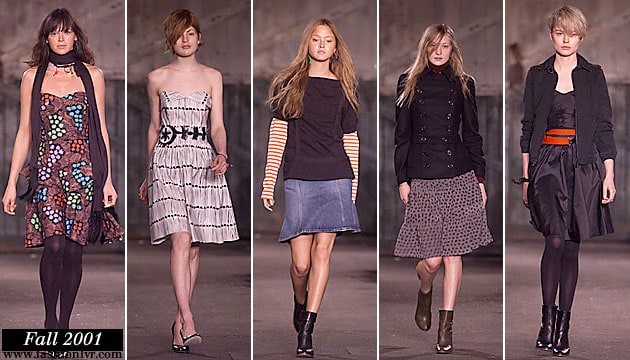 In two months, Marc Jacobs' diffusion collection Marc By Marc Jacobs is going to close a decade of crazy sales figures and Bleecker Street's main tourist attraction. Interestingly enough, Marc By Marc Jacobs wasn't even Marc Jacobs' idea. The diffusion line is the brainchild of Jacobs' business partner Robert Duffy. He had to convince not only LVMH but also Marc Jacobs himself that a lot of money can be made by selling a dumbed down version of Marc Jacobs to young people. To this day, a separate design team works on creating Marc By Marc Jacobs with the man himself only approving it at it's final stage.
It is interesting to see Marc By Marc Jacobs evolving over the past ten years. The first 5 years are a horrible relic of the 90's. Memories of denim skirts, corduroy and abuse of brown color came screaming back to me. Evidently even high-end designer collections couldn't escape. But. We survived. And through the years Marc By Marc Jacobs acquired that playful-yet-polished vintage feel we've all grown to love.
My favorite collection has to be Fall 2006. These nomadic maxi looks are so smart and chic. What is your favorite Marc By Marc Jacobs season?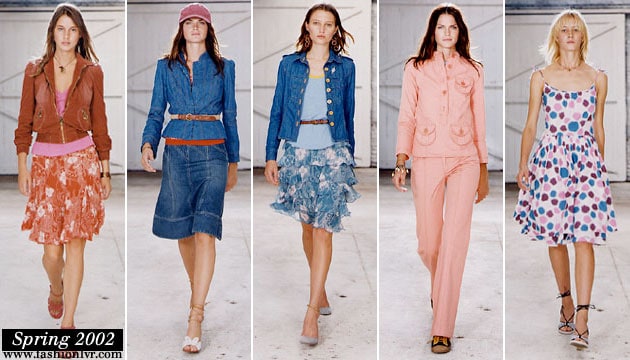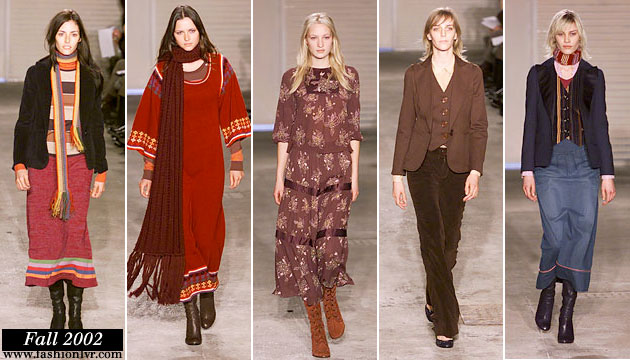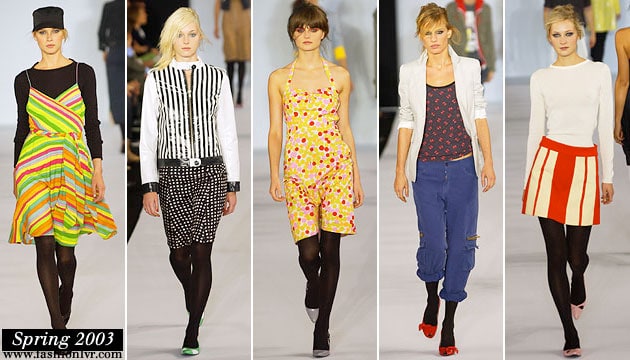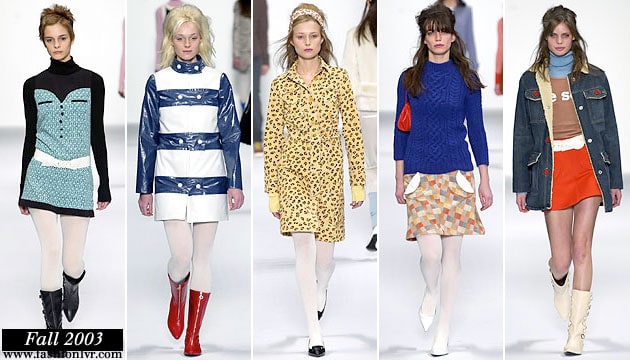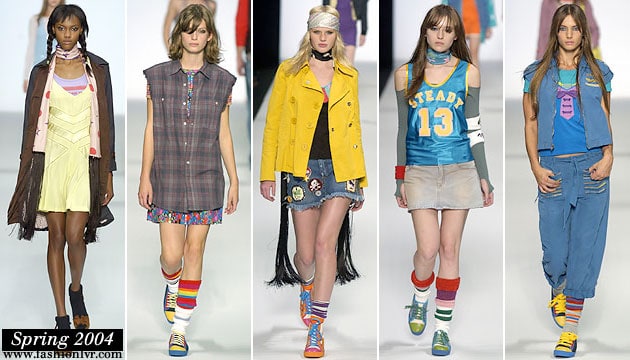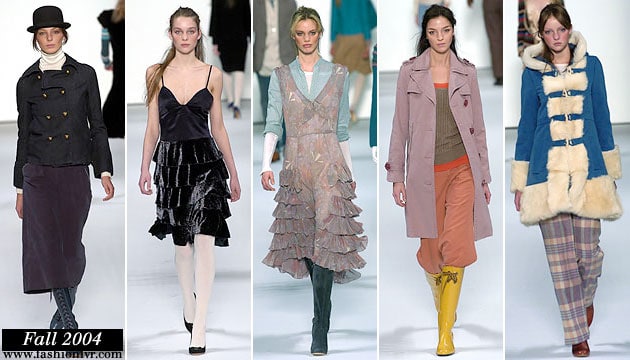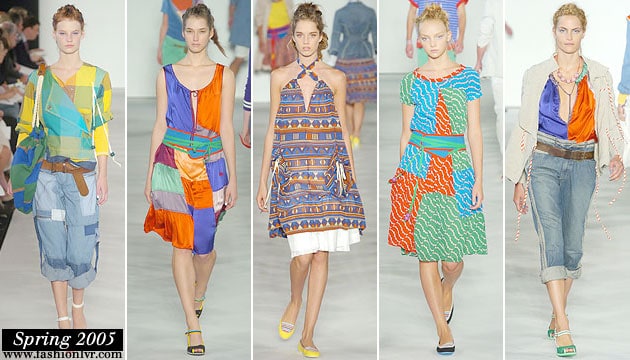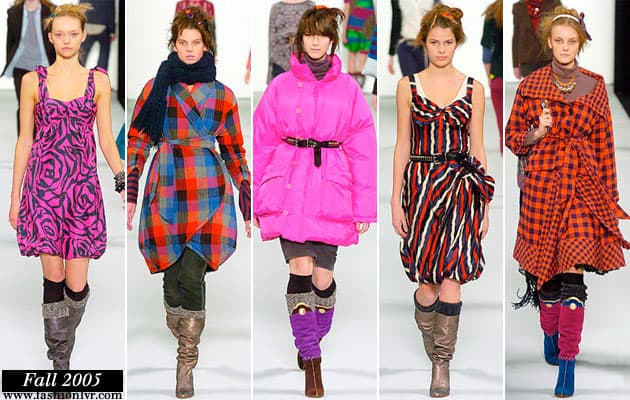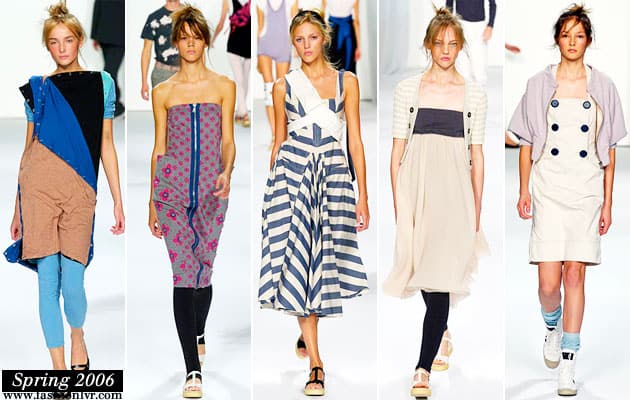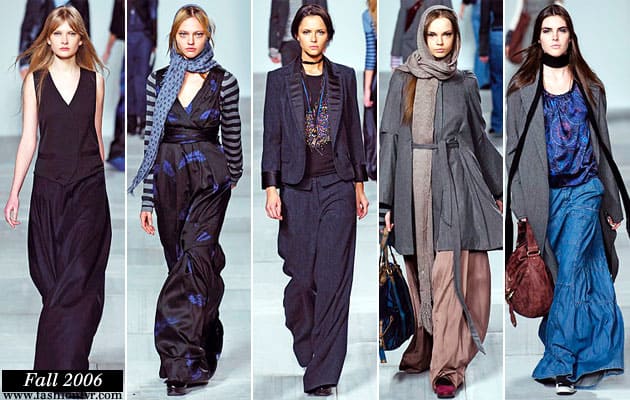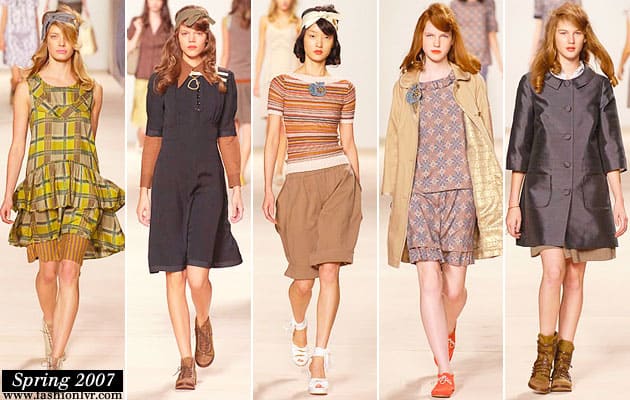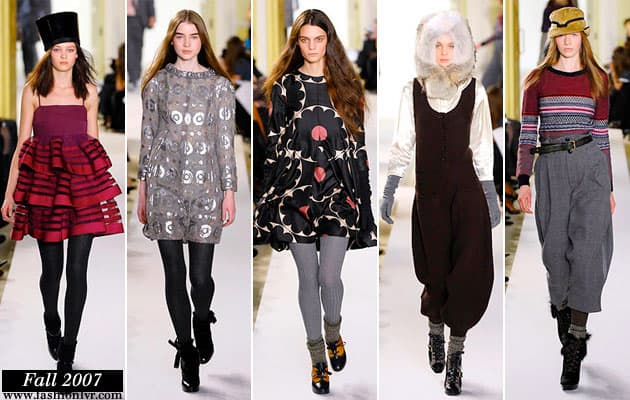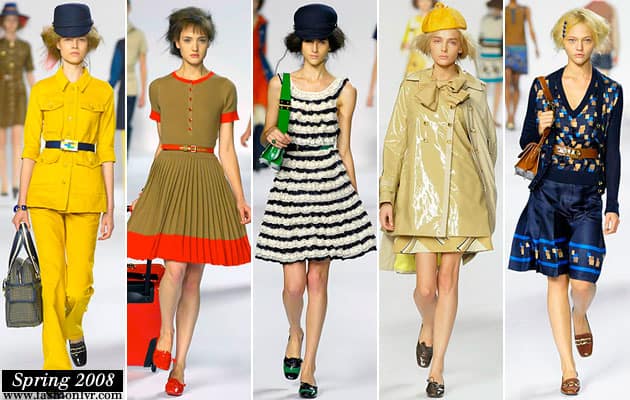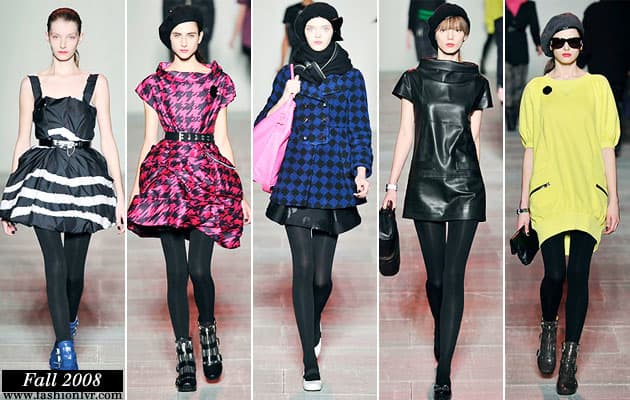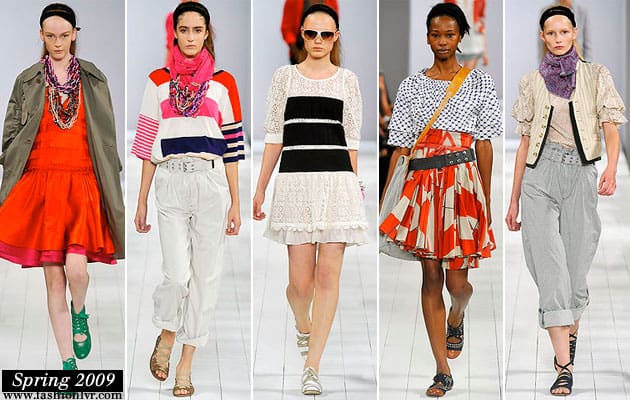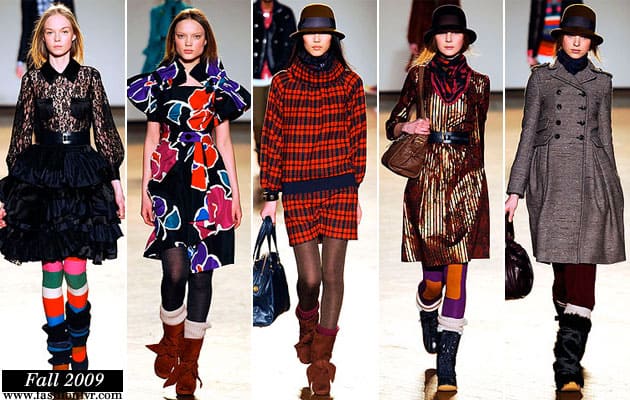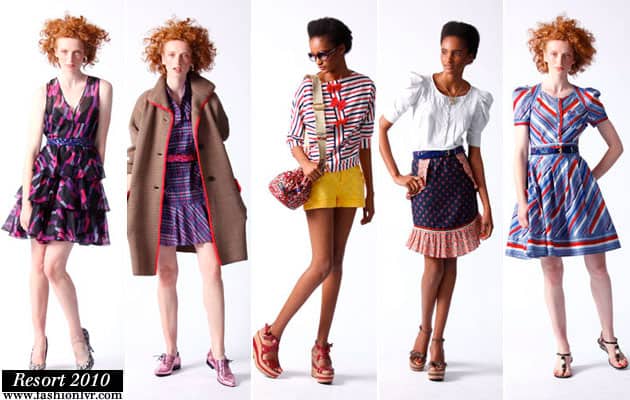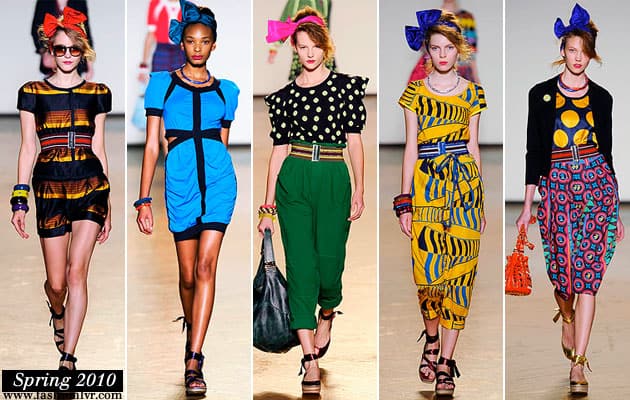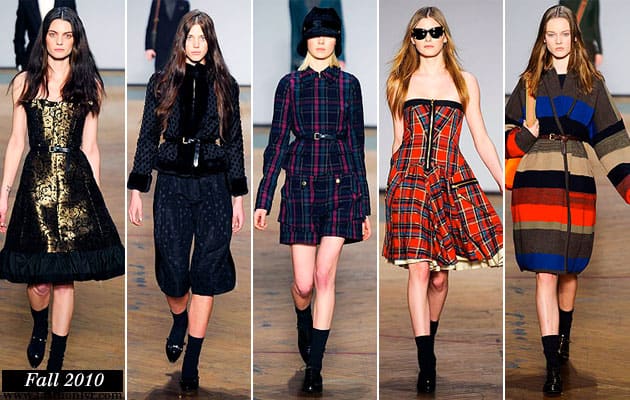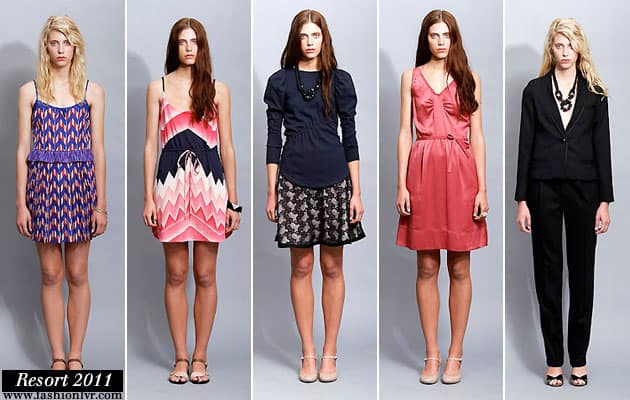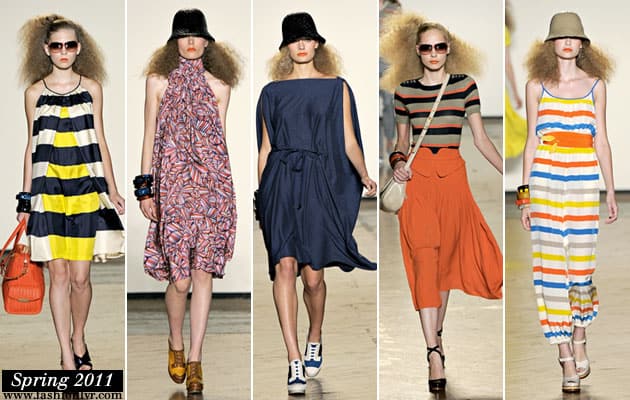 [Images via Style]