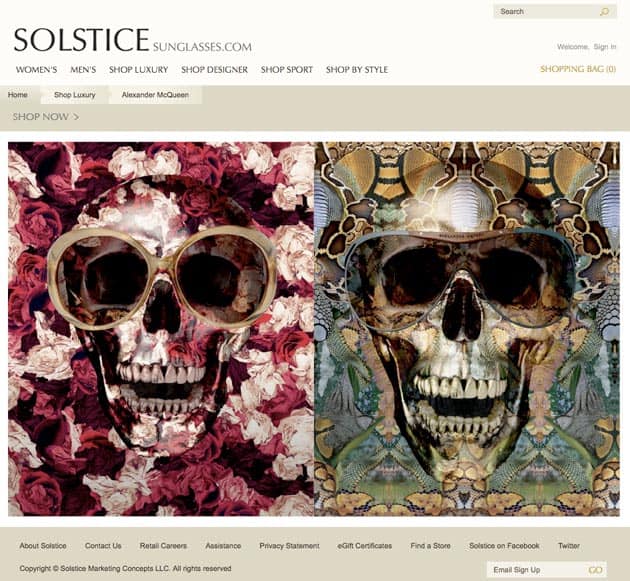 There's a new competitor for Sunglass Hut on the cyber block – Solstice Sunglasses. And they even offer free shipping and returns.
Solstice Sunglasses is a sunglasses retailer for Safilo Group which is a major sunglasses licensee (Alexander McQueen, Balenciaga, Marc Jacobs, you name it). So a lot of the sunglasses they are offering are of course Safilo's brands, but they also include classics like Ray-Bans. Can you even have a sunglasses store today without offering Ray-Bans?
The new sunglasses online store offers pretty much the same shopping experience as Sunglass Hut – filtering sunglasses by brand, gender, shape, price and prescription, but carries brands that I'd say are a bit on the pricey side.
The website's look-and-feel, by the way, is a total Gucci rip-off.
[WWD]