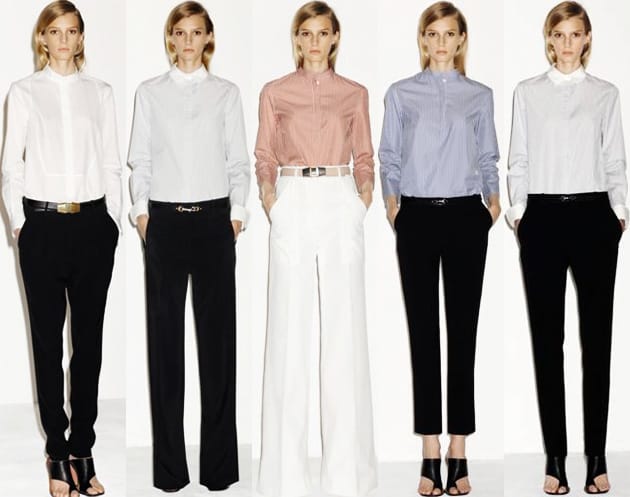 Phoebe Philo gave me the perfect gift this holiday season. This month she debuted the ultimate Celine capsule collection – the Five Perfect Pants. One for each taste and occasion.
Cutting a perfect fitting pair of pants is hard. It's a craft that demands great skill. Anyone can create a pair of sewn together tubes that will look great on a size 2 girl, but not everyone can create a great modern and sharp pair of pants that will fit any shape and size. Come in Celine's 5 Perfect Pants – The Cropped Tube Leg, The Men's Straight Leg, The High-Waisted Wide-Leg, The Cropped Tube Leg and The Tapered Leg.
Five Perfect Pants will be available through out the year – each season in appropriate fabric. The price range for the capsule collection is set at $650-$870.