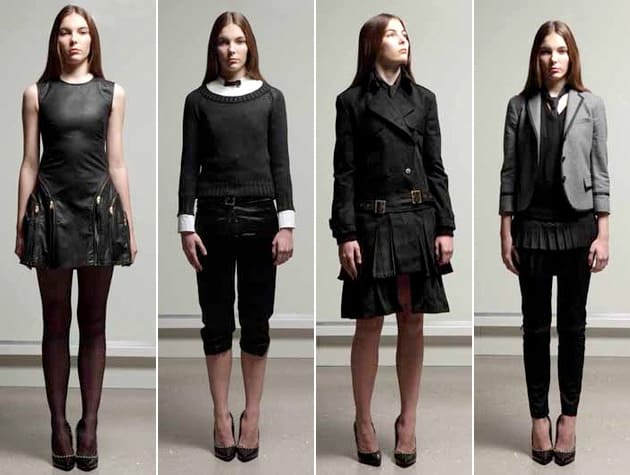 I was kind of shocked to see the McQ Pre-fall 2011 lookbook this morning. About a month ago, we learned that Alexander McQueen's diffusion line -McQ – that up until now was produced by licensees, will from now on be fully controlled and designed by Alexander McQueen's team of designers.
With the last McQ Fall 2010 collection looking like an odd 90's denim and patches mess, I thought we were in for an upgrade. Seems I was hoping for too much.
The new McQ Pre-Fall 2011 collection is also odd. I suppose it is meant to be preppy, but somehow it looks like a poor man's version of preppy. We also get a bizarre geeky goth look consisting of front-corset jacket and vertical-stripe pants. Between the two – this collection seems to be created with high-school rejects in mind.
Let's say a little prayer for a better McQ Fall 2011 collection in February.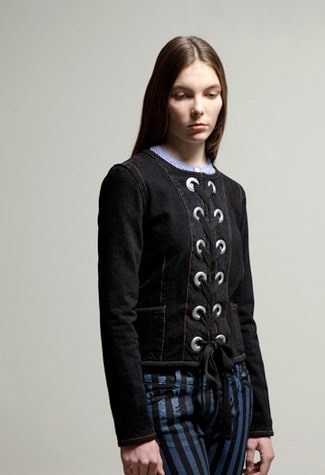 [Images via WWD]