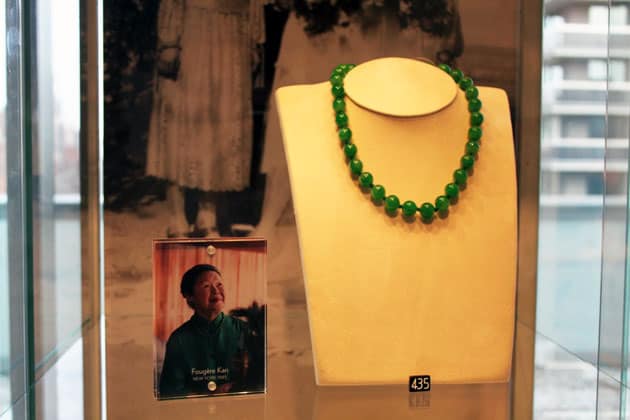 Photo: Fashion Lover
I've opened my last Friday morning with mini-muffins and trying not to get that mini-muffin grease on a rare $1.6 million light pink 10.46 carat diamond ring at the Sotheby's Magnificent Jewels December 2010 auction preview.
Of course first in the auction food-chain you have the double-digit carat rings – a 54.20 carat yellow diamond and a mere 10.46 carat light pink diamond – set to sell for over $2.5 and $1.4 respectively. True freaks of nature. What gives these rocks their distinctive hues is what essentially can only be described as defects in the otherwise perfect carbon molecule structure.
Then you have the necklaces. Epitomizing old-world glamour are the Tiffany & Co 27.19 carat diamond pendant-necklace and the diamond rivière necklace set with more than 140 carats of diamonds. For the more exotic tastes there is the Oei Tiong Ham – an historic Chinese imperial jadeite bead necklace.
But what really struck a cord with me where all the other pieces of quirky and unique jewelry also set to be auctioned off for the less news-worthy price range of $1500 to $100,000. There you could find playful sets of cufflinks shaped as fish, zoo animals and filming equipment (yes!), dragon and fish shaped brooches and insect jewelry. I was particularly excited to see a vintage sunburst shaped Christian Dior necklace.
I must confess. Never before did I consider myself as a jewelry person. Everyday I hunt for innovative and stunning collections of clothes, shoes and bags and I sometimes forget that jewelry is a whole world of superb craftsmanship and artistry in itself. After spending just an hour in the presence of these truly magnificent jewels I felt inspired. I highly recommend to take the time and visit the exhibition, on display for the whole week leading up to the auction on December 9th.
Visit Sotheby's Magnificent Jewels December 2010 Auction for more information.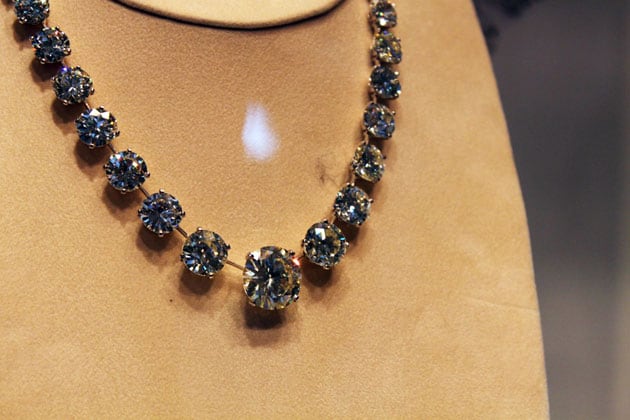 Photo: Fashion Lover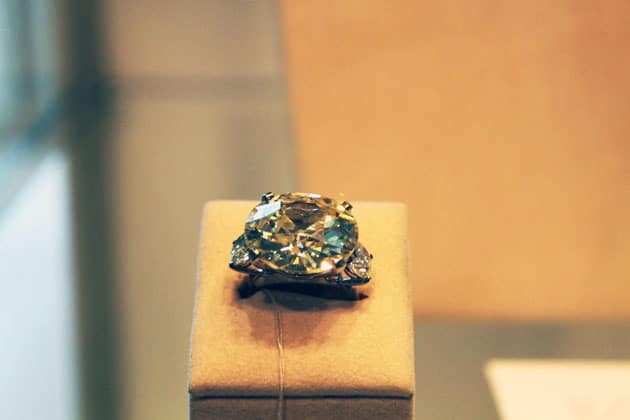 Photo: Fashion Lover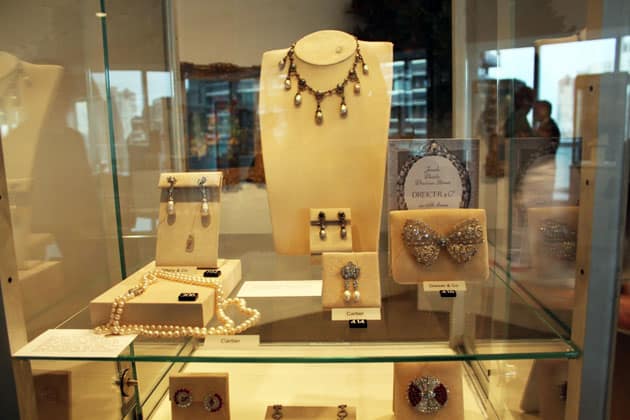 Photo: Fashion Lover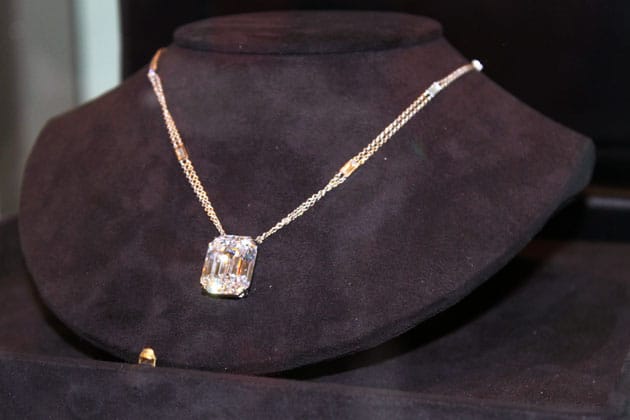 Photo: Fashion Lover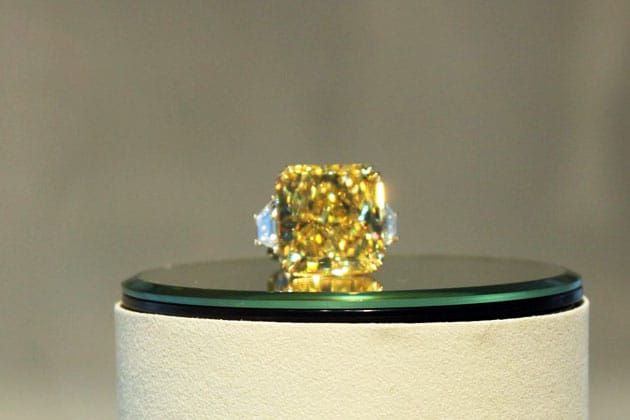 Photo: Fashion Lover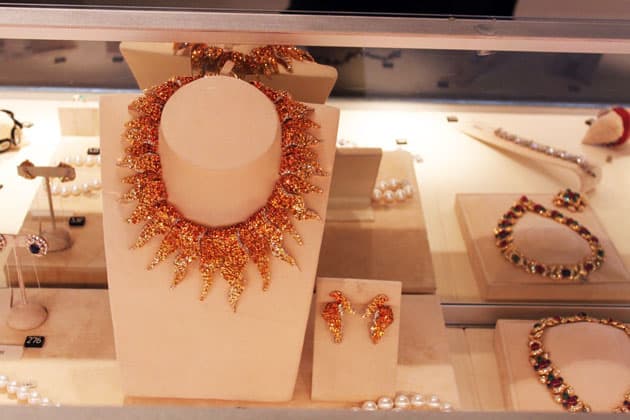 Photo: Fashion Lover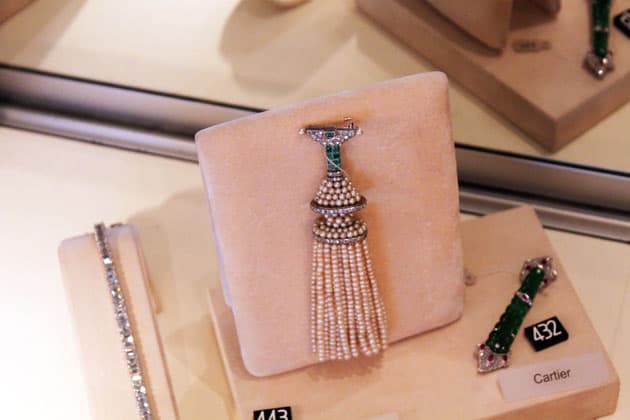 Photo: Fashion Lover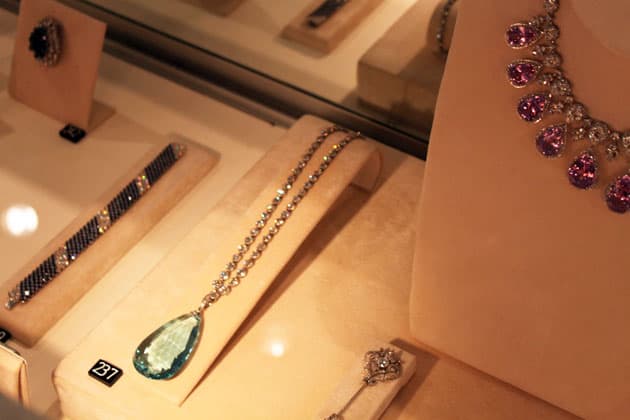 Photo: Fashion Lover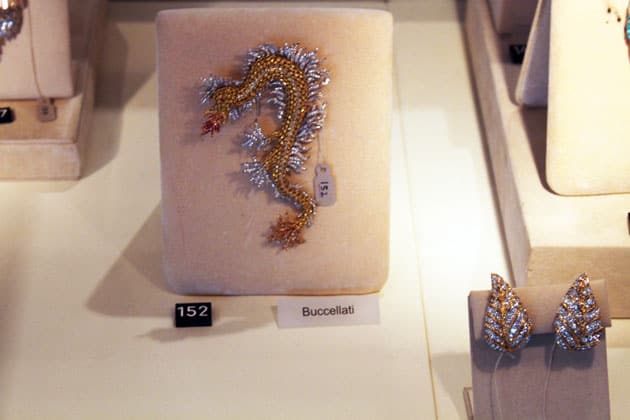 Photo: Fashion Lover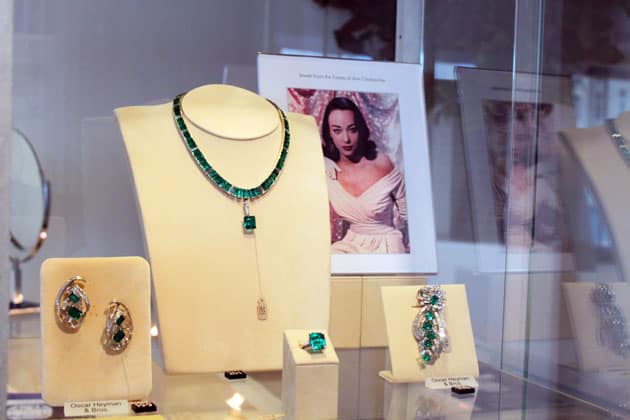 Photo: Fashion Lover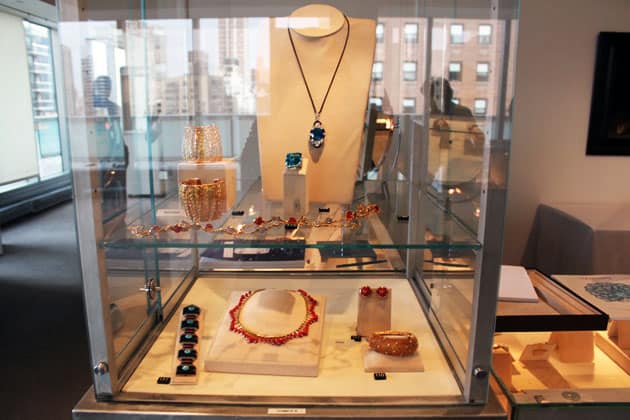 Photo: Fashion Lover