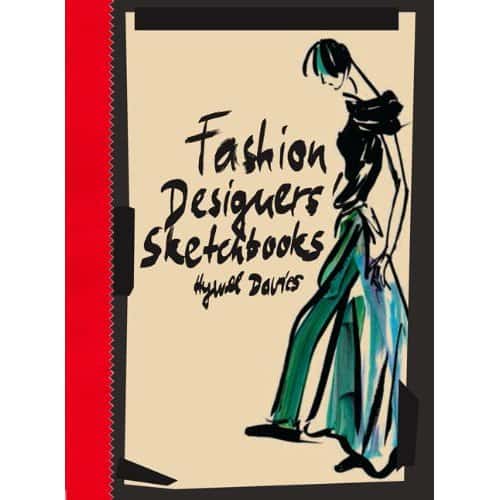 Hywel Davies's new book – The Fashion Designer's Sketchbook – let's you in on some of the biggest fashion designer's design process. John Galliano, Karl Lagerfeld for Chanel, Dries Van Noten, Matthew Williamson, Yohji Yamamoto and many others answers questions like how they design, when they are most creative, what materials they used and what environment they work in and provided Davies with idea sketches from their most recent collections.
Dries Van Noten, it appears, is inspired by fabric while Yohji Yamamoto begins from a silhouette. But most of them agree – best time to be creative is the night.
The Fashion Designers' Sketchbooks
, $26 at Amazon.com.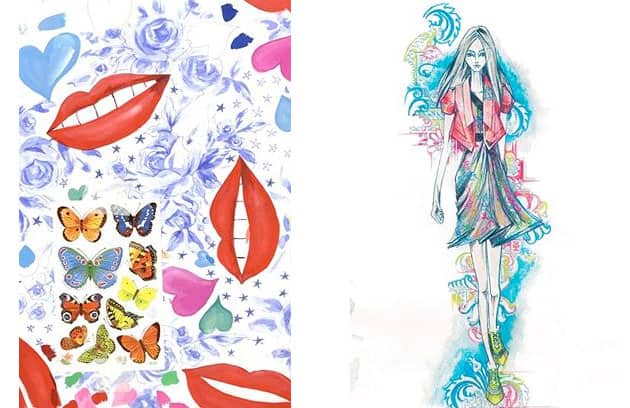 Iley Kishimoto Sketch (L) and Matthew Williamson Sketch (R)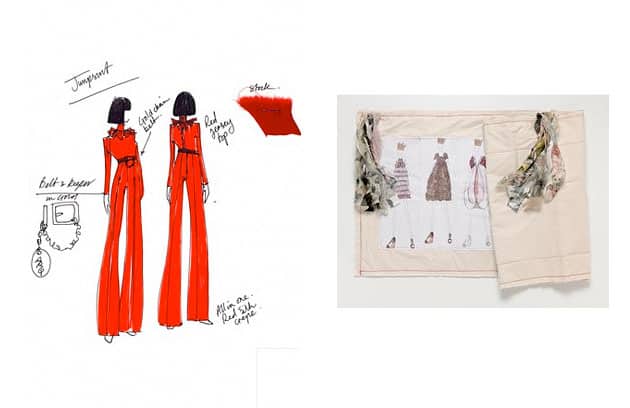 PPQ Sketch (L) and Kenzo's Antonio Marras Sketch (R)