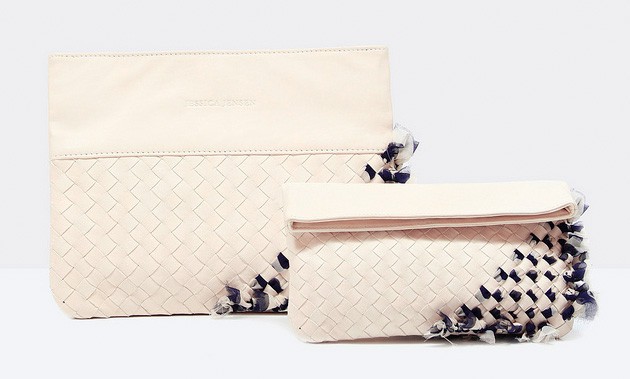 A few months ago Alexander Berardi sent his Spring 2011 collection down the NY Fashion Week runway. Models trotted down the runway in breezy, light as air dresses, tunics and rompers. All in neutral colors and nautical prints. The bags and clutches that some of the models held – you couldn't miss. Those were a collaboration between Alexander Berardi and accessories designer Jessica Jensen.
The Alexander Berardi for Jessica Jensen handbags, just as Berardi's Spring 2011 collection, are weekend-at-the-beach ready. Also in neutral colors, with hand-woven intrecciato and removable silk bows, the handbags are sure to complement perfectly any summer wardrobe.
The line retails at a rather decent price range of $398 – $1498 (considering we're talking goatskin and lambskin here) and you can get online at Jessica Jensen's webstore or at Tenet in Southampton.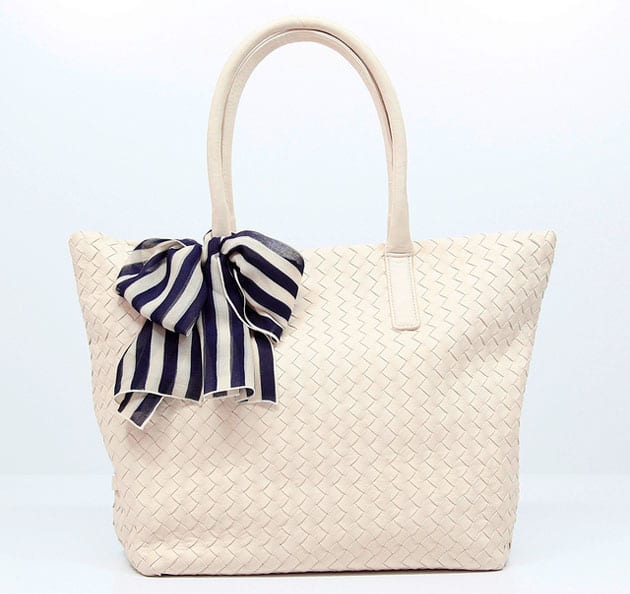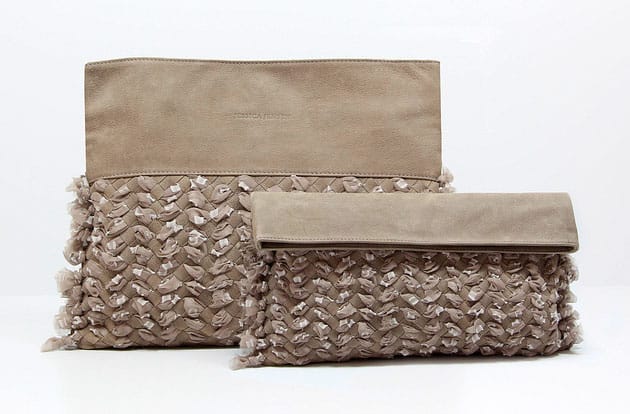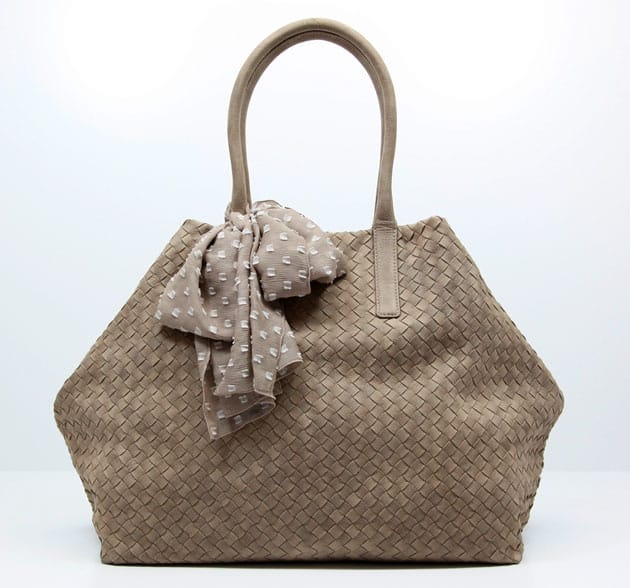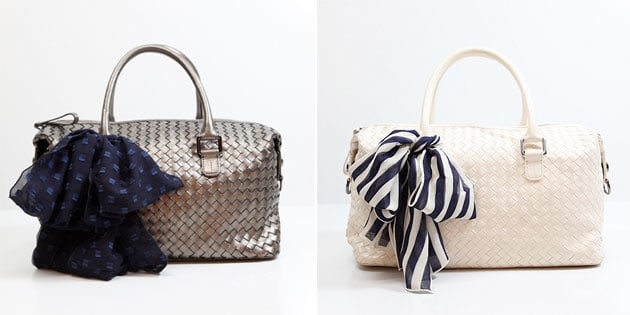 [Product images courtesy of Alexander Berardi For Jessica Jensen]