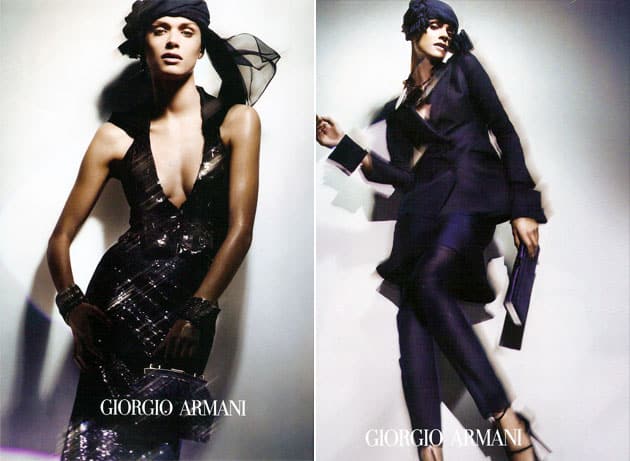 Giorgio Armani Spring 2011 runway show showed an exquisitely chic and romantic night-blue collection inspired by the Sahara. Not a small part of the look was of course the turban. And while many other designers also incorporated turbans into their Spring 2011 runway looks, Giorgio Armani didn't forgo the turban when time came to style his Spring 2011 ad campaign.
The turban is nothing new in fashion and yet as a trend it never reaches critical mass and only the bravest and chicest dear to wear it every few years. It takes a lot of confidence to pull one off, but when you do – it takes the look to a whole new level.
Prada Spring 2011 ad campaign prominently featured a myriad of colorful turbans worn with confidence by Sasha Pivovarova. Elisa Sednaoui now does the same for Giorgio Armani Spring 2011 campaign. The turban was the talk of the town when that Prada campaign came out, and whether or not it picks up with the same vigor now I know I'll be buying one this season!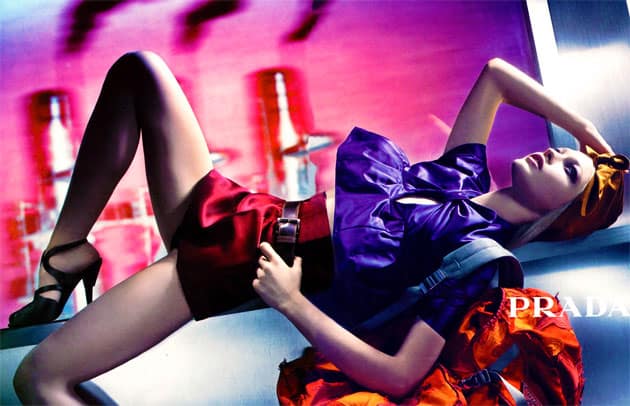 Prada Spring 2007 Ad Campaign Features Sasha Pivovarova Wearing A Turban
[Giorgio Armani campaign image via style_expert@TFS]