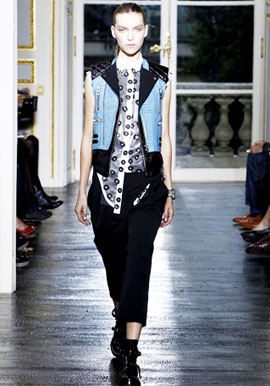 Nicolas Ghesquière is not giving up Balenciaga's spot in the Paris runway schedule just yet, but talking to WWD about further expansion in the U.S Ghesquière said it's definitely a possibility.
To expand Balenciaga's presence in the U.S further, Ghesquière teamed up with consultant Katherine Ross for the job. Ross worked very successfully with the likes of Louis Vuitton and Prada in the past.
Though nothing is certain, Ross and Ghesquière already have a few projects and events in mind.
[WWD]