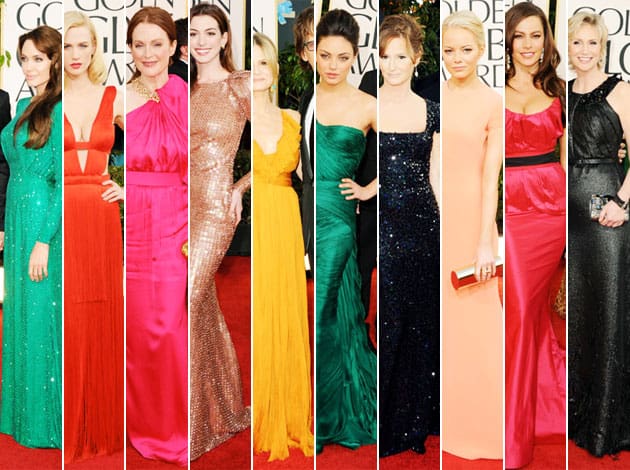 Last night, at the 2011 Golden Globe Awards, we saw a lot of sparkle with green, sand and pink colors dominating the red carpet. The most buzzed is probably Olivia Wilde who wore a sparkly princess Marchesa gown. True, she looked beautiful, but when you think about it, she is a size 4 wearing a sparkly princess gown. Yes, she stands out, but it's rather banal and a tad too much if you ask me.
A special mention goes to Natalie Portman who wore a strapless Victor & Rolf gown and Jane Krakowski in a one-shoulder Badgley Mischka gown. Both ladies looked beautifully elegant, flattering their baby-bumps instead of exaggerating it.
Let's begin the countdown, shall we.
Angelina Jolie wore color and looked beautiful doing it. Jolie donned a sparkly long-sleeved emerald Atelier Versace gown.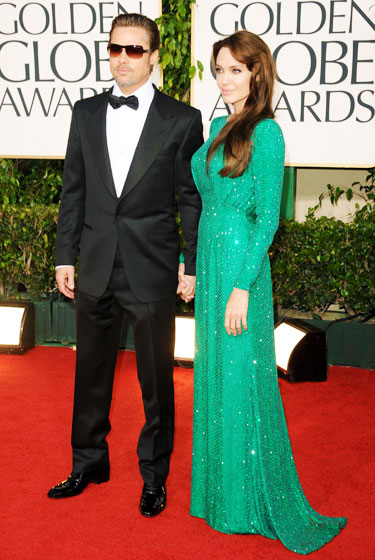 January Jones, seeing how she is the face of Versace accessories, wore the most amazing draped fiery red Versace gown. Styled with an old Hollywood hair, she looked like royalty.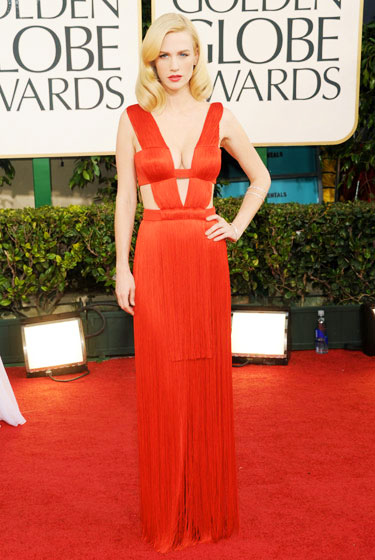 Julianne Moore definitely stood out in an asymmetric fuchsia Lanvin gown. It was one of those love it or hate it moments and you know what? I loved it! Fuchsia is not an easy color to pull off and she did.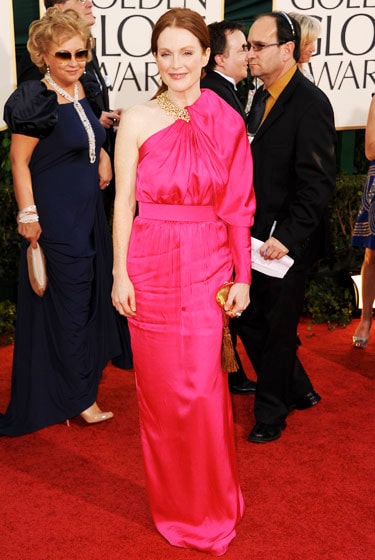 Anne Hathaway simply couldn't lose wearing a sequined sand Armani Prive gown.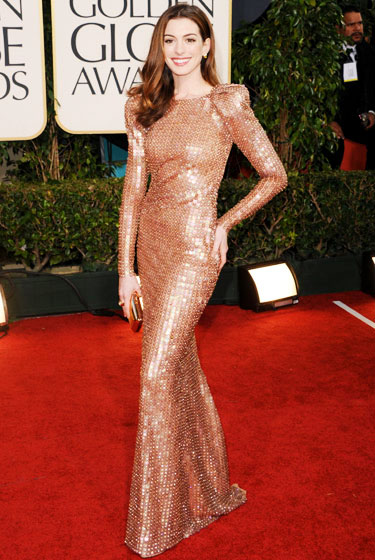 Kyra Sedgwick always wears a color and I love her for it. Last night, Sedgwick wore a mustard Emilio Pucci gown and pulled it perfectly.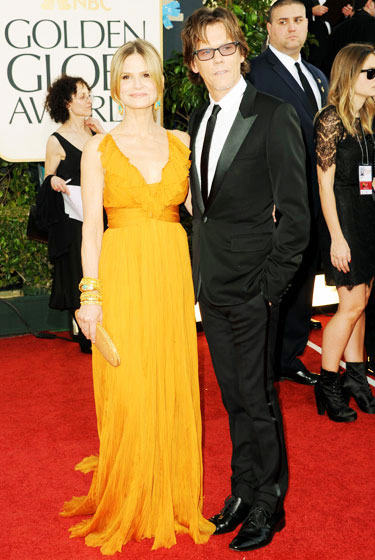 Mila Kunis said in the past that doesn't take award shows or dressing up too seriously and yet managed to look stunning last night in an emerald Vera Wang gown.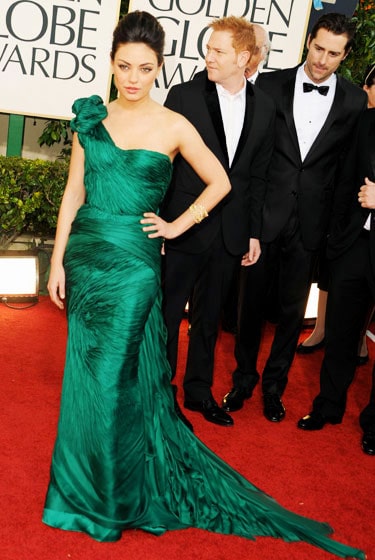 Melissa Leo wore a sequined Marc Bouwer gown. Simple and elegant, the dress was perfect for Leo's age and status.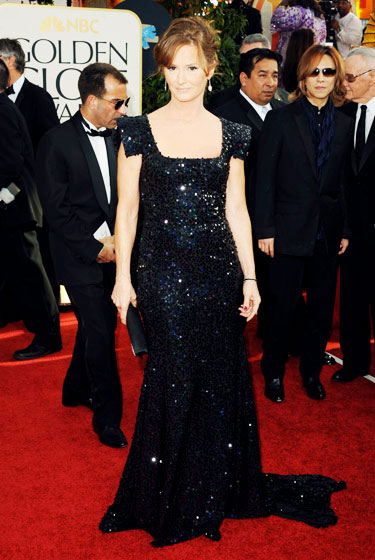 Emma Stone wore a minimalist nude Calvin Klein gown. I have to give props to anyone brave enough donning a modern minimalistic look to an splashy award ceremony.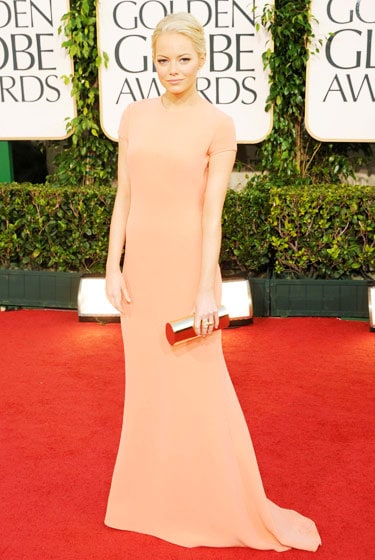 Sofia Vergara may have complained on Twitter that she can't fit her dress, but seems like she found one that fits her beautifully and perfectly after all. Vergara wore a flattering strapless Vera Wang gown that gave her a glamorous hourglass shape.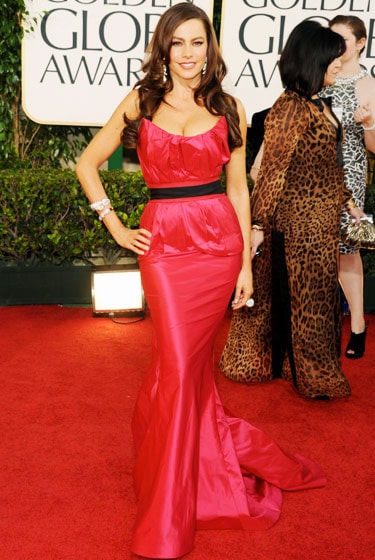 Jane Lynch has an awkward tomboy persona we all love, but last night she looked womanly and glamorous in a black Ali Rahimi gown.