At first glance, looking at Chanel Spring 2011 Haute Couture collection, "cute," might slip off the tip of the tongue. It is as the show progresses, as one look revealed after another, that you understand the genius that is Karl Lagerfeld.
Short double-breasted trapeze suits and Jacky-O-neck coats slowly give way to etherial light-as-air skirts and dresses. With 67 looks in the collection, Lagerfeld brings the balance between constructed and frayed,fluid silhouettes to perfection. Frosty baby pinks, creams and blues, contrasting black and rather interestingly constructed flats make references to the ballet world evident. Rich in detail, every bead and sequin is in it's rightful place – a painstaking toil I'm sure.
Chanel Spring 2011 Haute Couture collection masterfully leaves you in a daze – thinking about The Black Swan and Virgin Suicides, which just might be the most perfect aesthetics collision to date.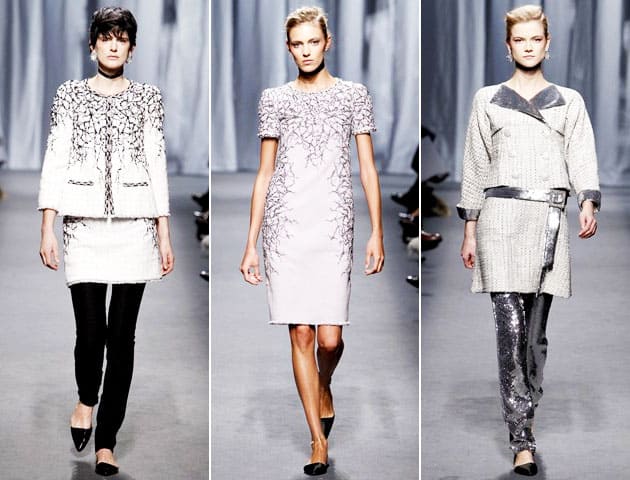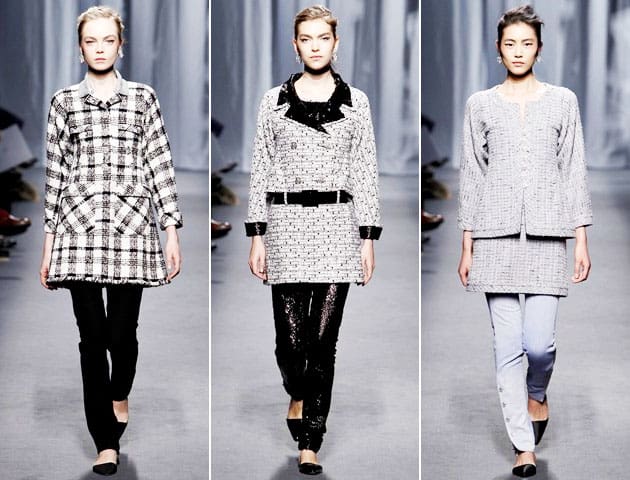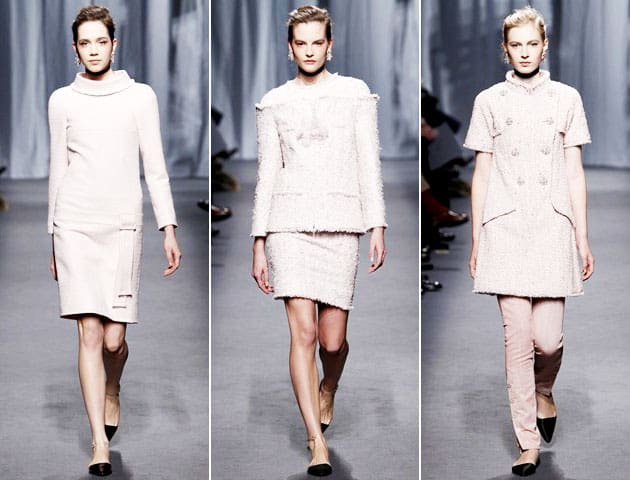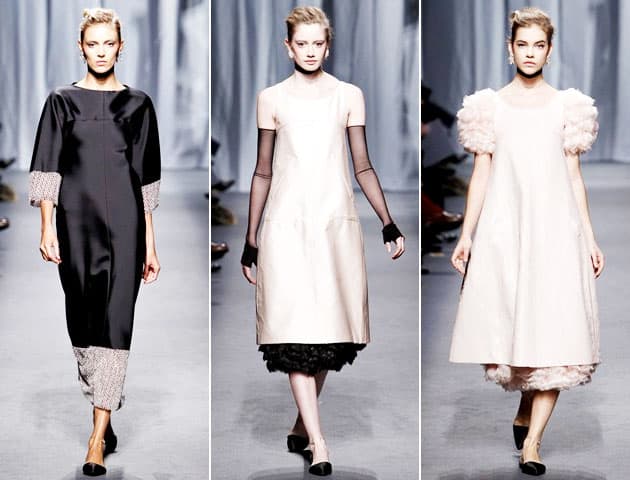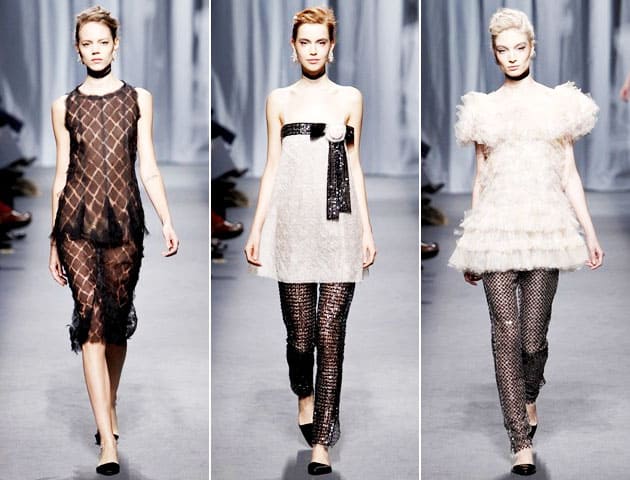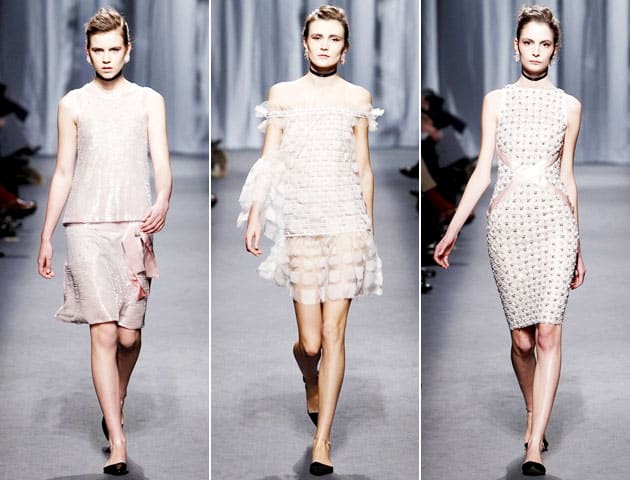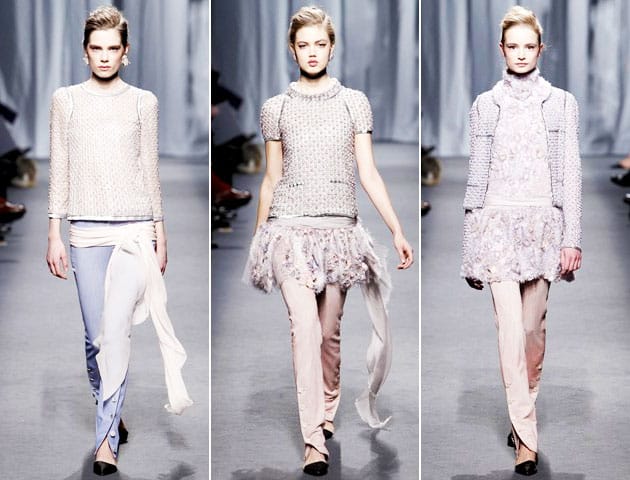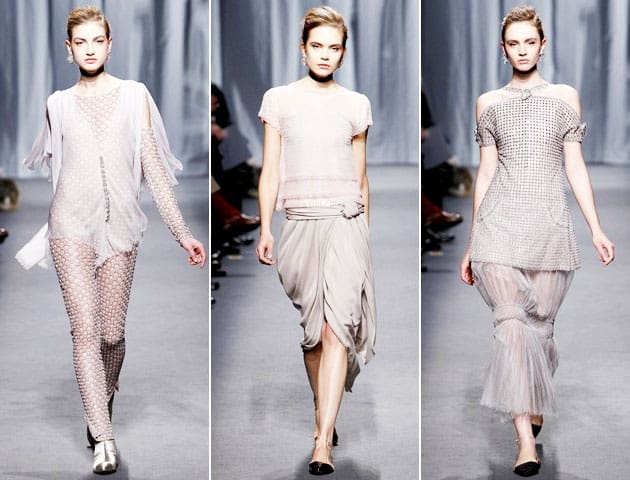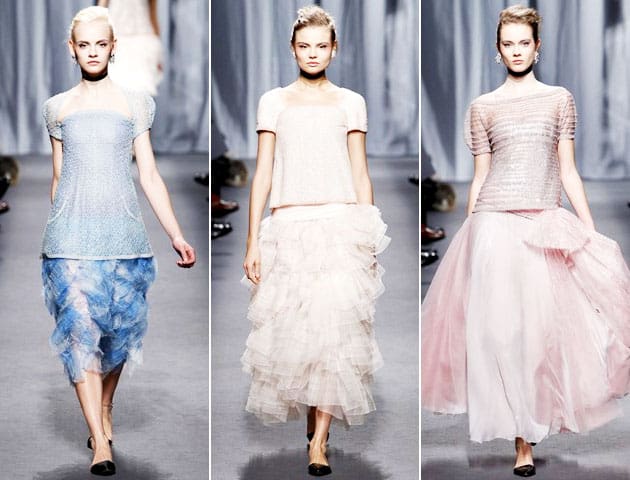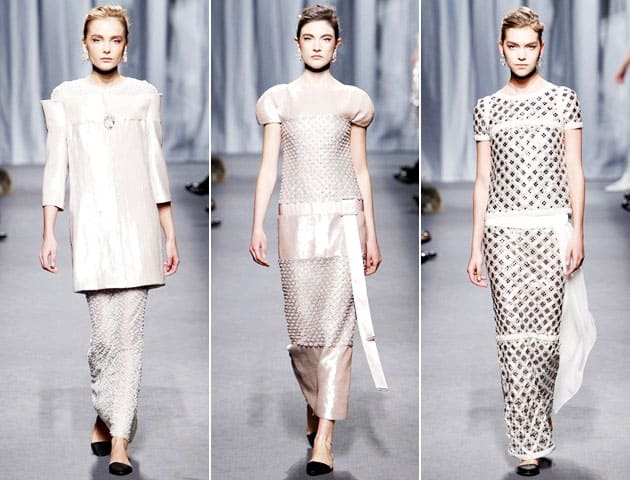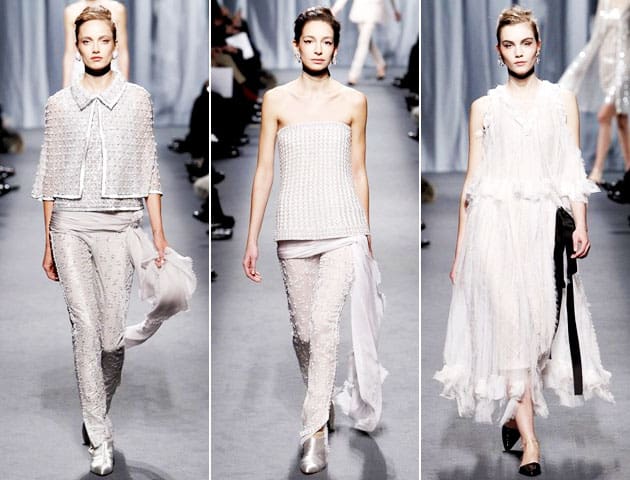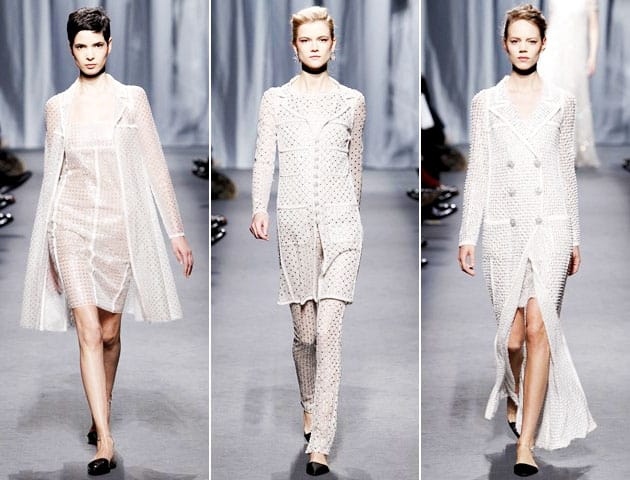 [Images via Vogue Paris]