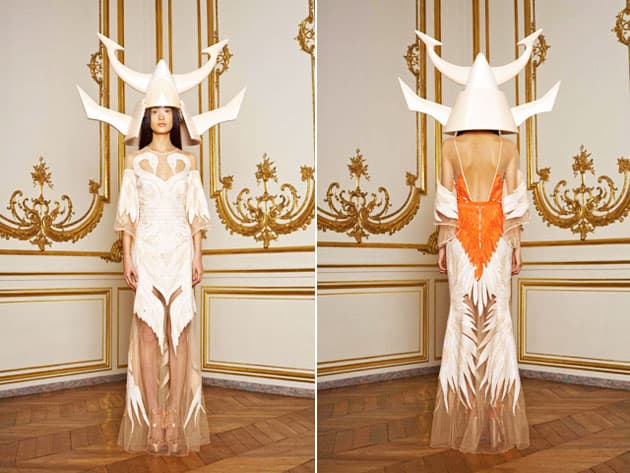 Givenchy Spring 2011 Haute Couture maybe only consists of ten looks, but each took thousands of hours of painstaking toil to complete. Despite the small size of the collection, Riccardo Tisci promises there will ever be only one of each, no duplicates. Each dress will be customized in accordance to the customer's wishes.
Ten looks. Never to be seen on the runway. As in the previous season, guests were invited to Hotel d'Evreux in the Place Vendôme for an intimate presentation. It was the only way one could truly appreciate the delicacy and intricacy of the details – yards upon yards of delicate fabric, thousands of sequins and hand-painted tulle.
Riccardo Tisci hired all Asian models for the presentation which can only be deemed appropriate seeing how Givenchy Spring 2011 Haute Couture collection was inspired by Japanese culture. Not that of cherry blossoms and geishas, but one of Transformer like robot toys and Samurais. It was in a contrasting fluorescent color that a robot-esque design detail was added to the back and shoulders of the looks. Constructed jackets completely contrasting the delicacy of the gowns were the ones channeling Samurais.
Tisci said that this collection was inspired by his long time muse who recently passed away – Kazuo Ohno, a Butoh dancer – and so it was a homage to traditional Japanese art. Traditional, I suppose, is too much of a relative concept.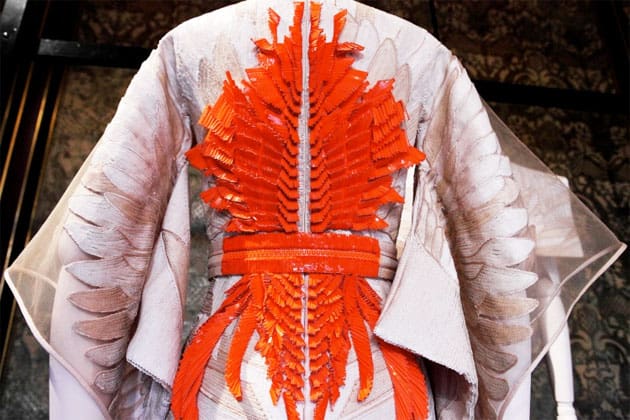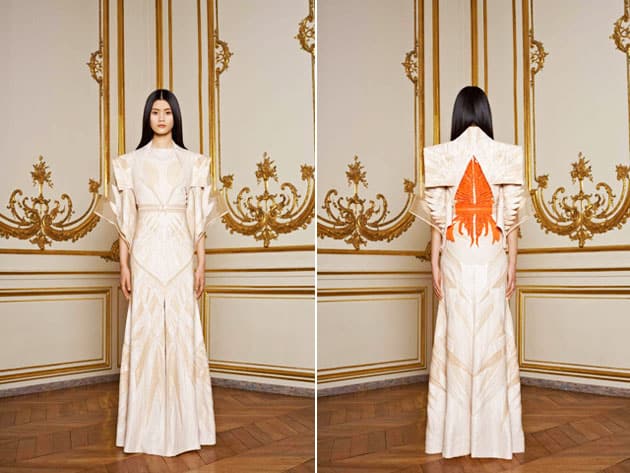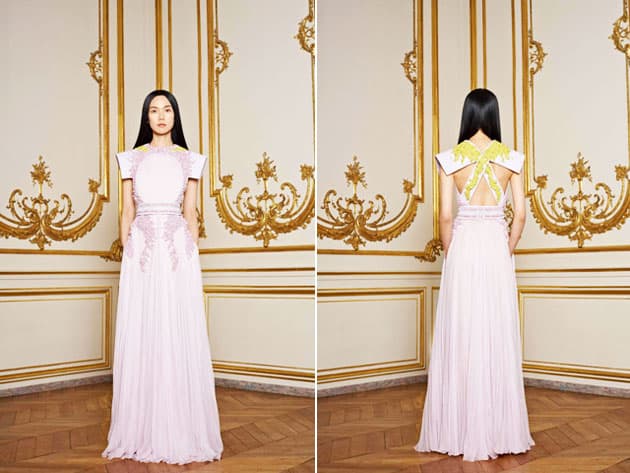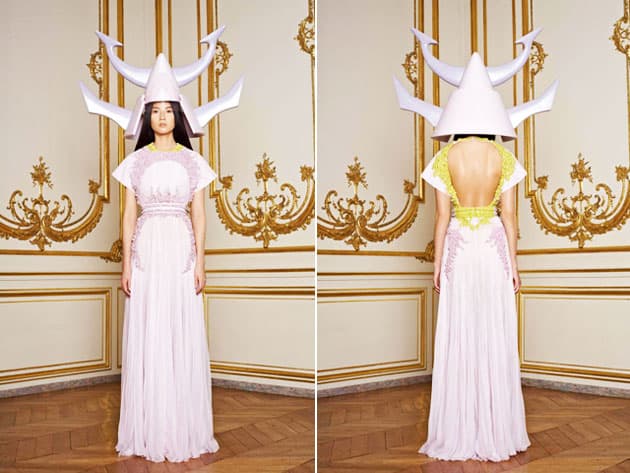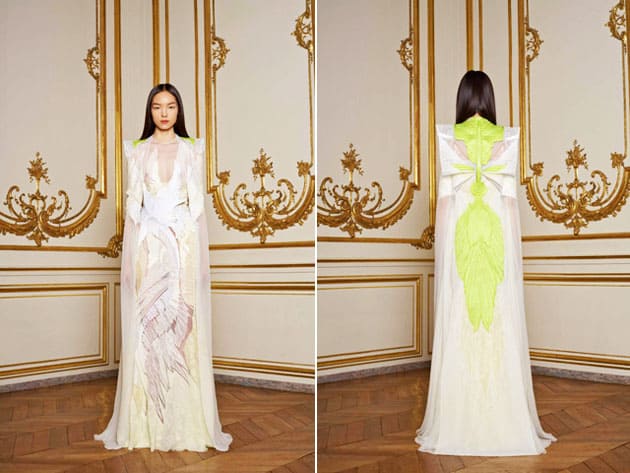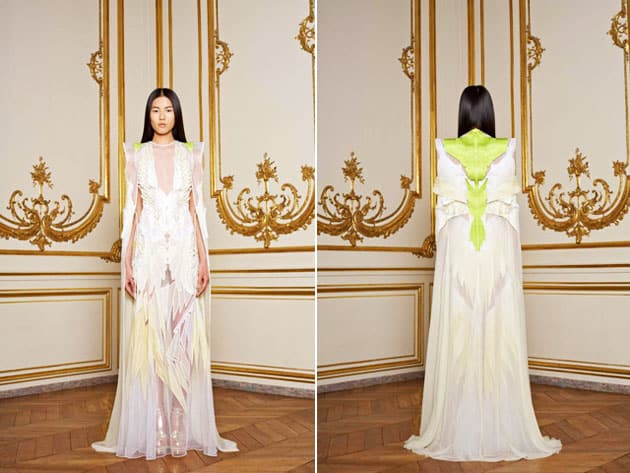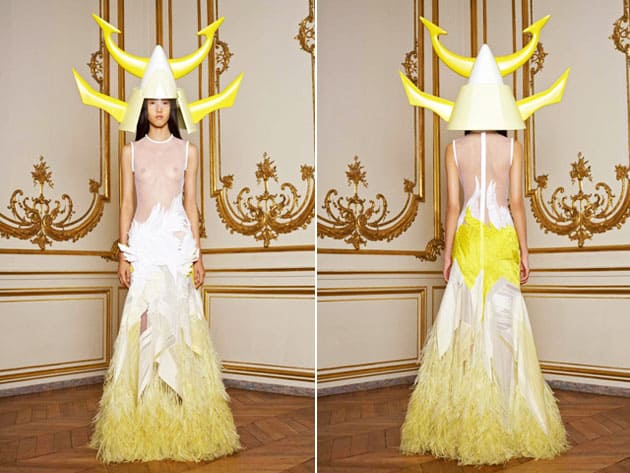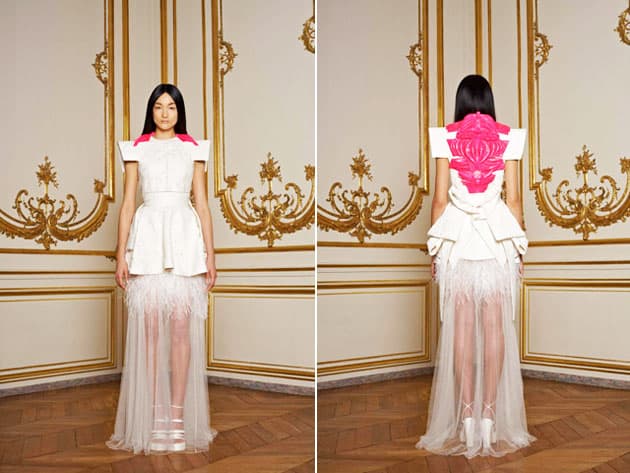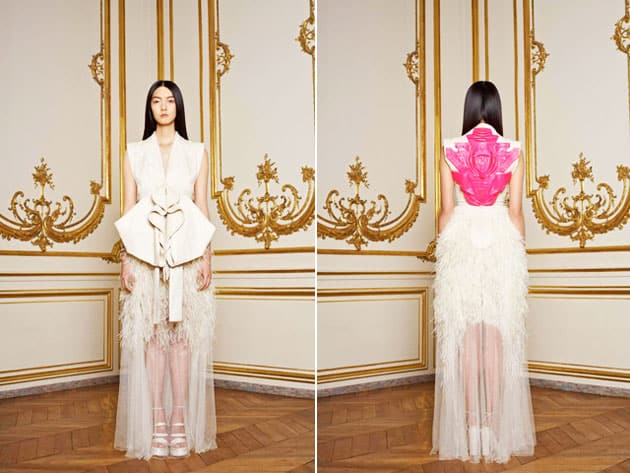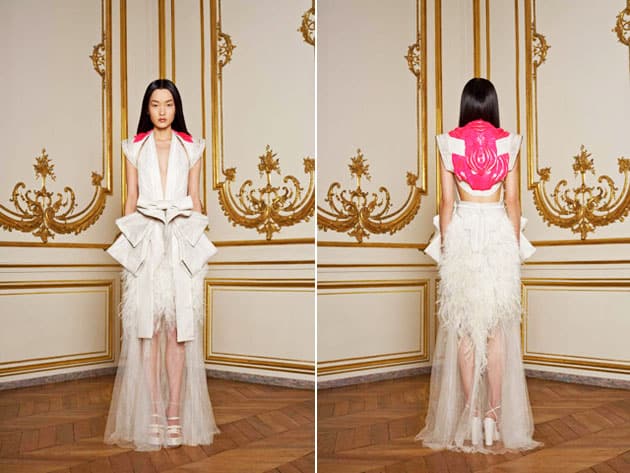 [Detail image via Vogue]