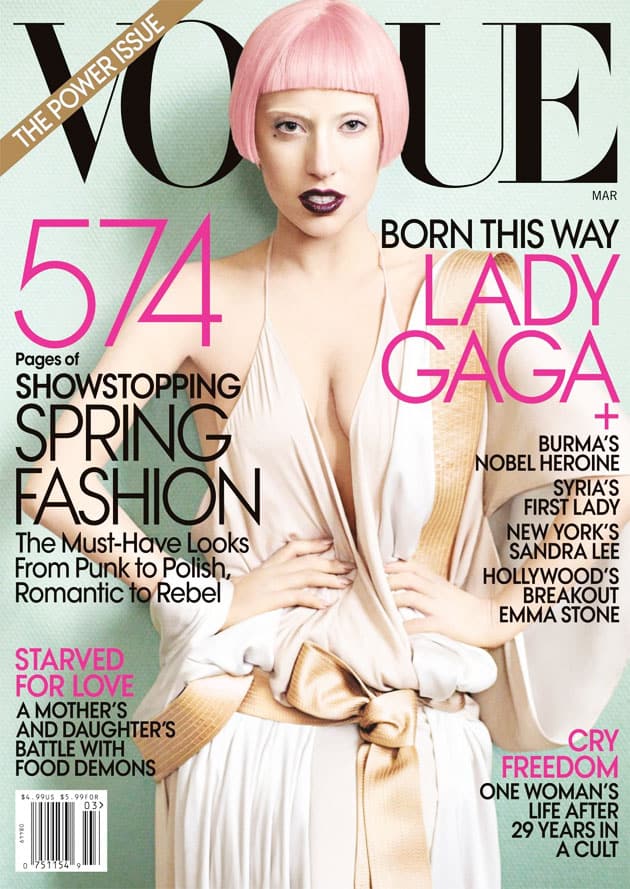 Vogue finally released the high-resolution images of Lady Gaga Vogue March 2011 cover and editorial, both photographed by Mario Testino. By featuring who Vogue consider to be a cutting edge artist they allowed themselves to feature the more original (and gorgeous) designers as well. I'm absolutely delighted to see looks by Haider Ackermann, Alexander McQueen, Hussein Chalayan and Louis Vuitton in the editorial, with Ackermann getting the cover.
Women probably shouldn't say things like this about other women, but you really can't photoshop someone pretty, can you? Vogue cleaned her up and dressed her up, but even they couldn't infuse grace, poise, allure or any other type of appealing quality into her blank face.
I choose to concentrate on the positive though – beautiful photography and styling and of course the clothes – oh, the clothes!
Read the full cover story in Vogue.