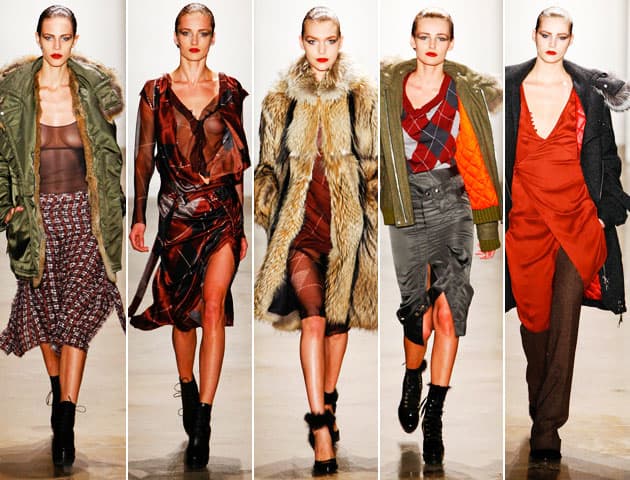 Altuzarra Fall 2011
Both Vena Cava Fall 2011 and Altuzarra Fall 2011 collections looked back fondly into the 90's and found grunge as their inspiration. In two quite different ways.
For Fall 2011 Altuzarra looked over to the other side of the pond and embraced Kate Moss' look back when she had Johnny Depp by her side. Back when she was wearing chunky and boxy parkas over slight body hugging dresses. It is that contradiction that set the tone for the collection. Besides the parkas, the collection also had a great selection of the more constructed wool coats. Argyle pattern was used rather abstractly throughout the collection – as print or knitted. Satin dresses and tops were cut on the bias, clinging to the body in a way that won't be cute on anyone over size 6. So won't be the parkas.
Sophie Buhai and Lisa Mayock took on the 90's for their Vena Cava Fall 2011 collection from a rather different angle. The looks were much are feminine, bringing "Clueless" and the early days of "Sabrina The Teenage Witch" to mind. A time and place when the necklines where plunging and midriffs were bare; when belted high-waisted maxi skirts were king and the pants were horribly unflattering. Even the choker necklace was referenced in form of a chunky gold band necklace. When push come to shove, you'll find many great pieces in this collection to rekindle your love with an era when the other Clinton brought upon us the longest economic boom in the US history.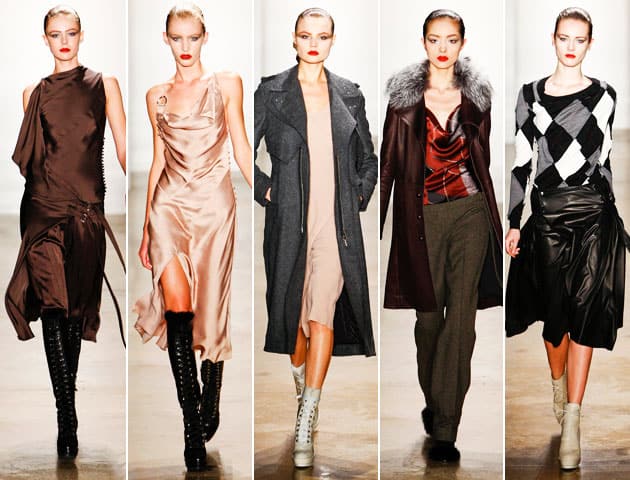 Altuzarra Fall 2011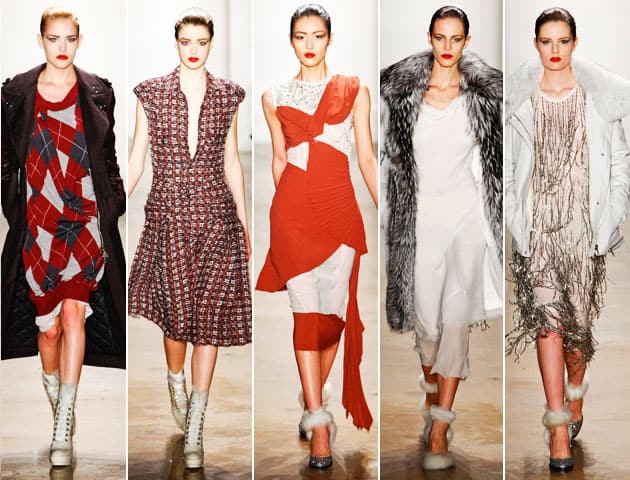 Altuzarra Fall 2011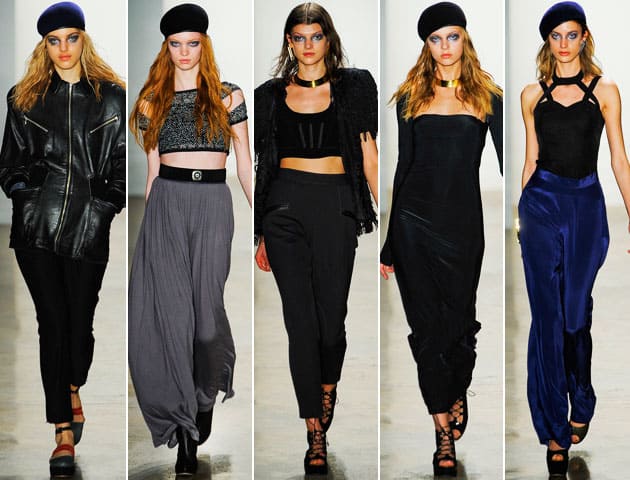 Vena Cava Fall 2011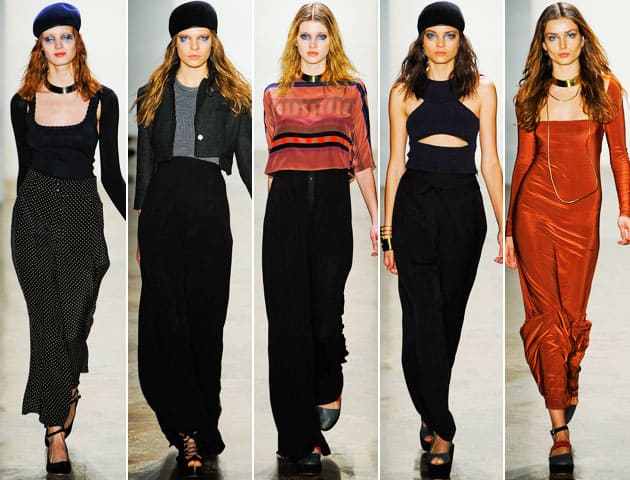 Vena Cava Fall 2011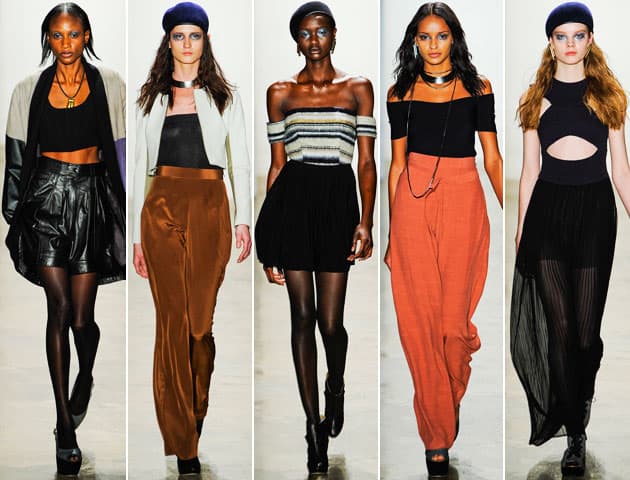 Vena Cava Fall 2011
[Runway images via Style]