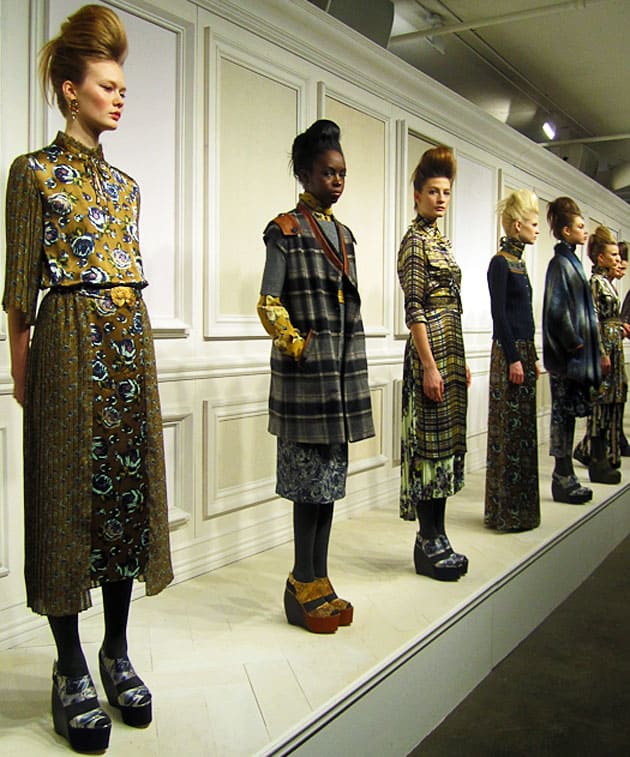 Suno have presented their Fall 2011 collection a few weeks ago and besides a myriad of wonderful prints, it also included shoes from a new Loeffler Randall For Suno collaboration. With no flats in sight, these Loeffler Randall For Suno Fall 2011 shoes were all towering wedges. Some made of black or beige suede, others made with a distinctive Suno print either in gold, purple or bright blue.
"Since we had such a successful collaboration for Spring," says Jessie Randall, president and creative director of Loeffler Randall, "Suno and LR decided to work together again for Fall 2011. This was collaboration in the true sense of the word – bringing Suno's beautiful, distinctive prints together with our simple and modern shoe design. We used the same construction as last time – a towering wedge sandal and re-worked the upper. It was great working with Erin and Max and their show turned out beautifully."
We still have months until these become available, but for now, LR x Suno Spring 2011 shoes are just a click away.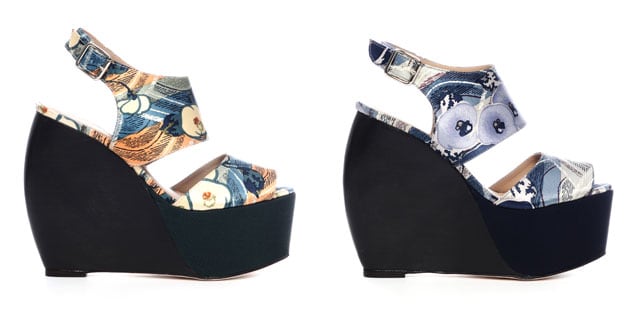 [Images Courtesy Of Loeffler Randall]