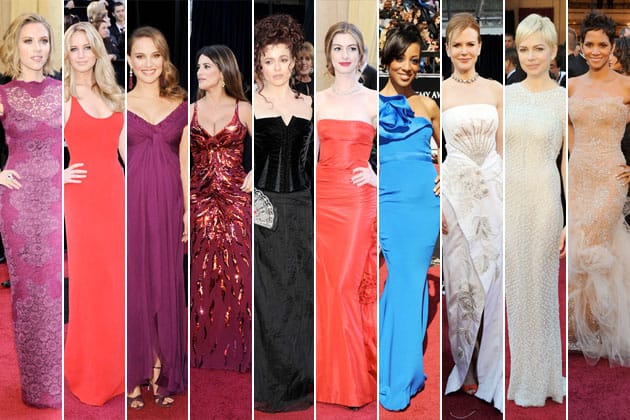 None of the Red Carpet looks at yesterday's 2011 Oscars were that awful. As I said before, no one other than Cate Blanchett really attempted to make a fashion statement. The advantage of that, I suppose, is that no one had a total fiasco as well. Some were boring, some were too plain, and others simply tacky. I noticed that people liked Jennifer Lawrence's red Calvin Klein. While I thought she looked good, the dress looked too casual and bore strong resemblance to a Baywatch bathing suit. Natalie Portman was another disappointment. I always look forward to seeing what contemporary designer's look she'll wear, but this time, even though it was Rodarte, the dress could have been anyone's. It was under-designed and quite bland.
Check out our 2011 Oscars Worst Dressed list below and be sure to stop by our 2011 Oscars Best Dressed list as well.
Halle Berry wore a nude Marchesa gown with a long tulle trail. She needs to try a different silhouette, this one made her appear boxy and unoriginal.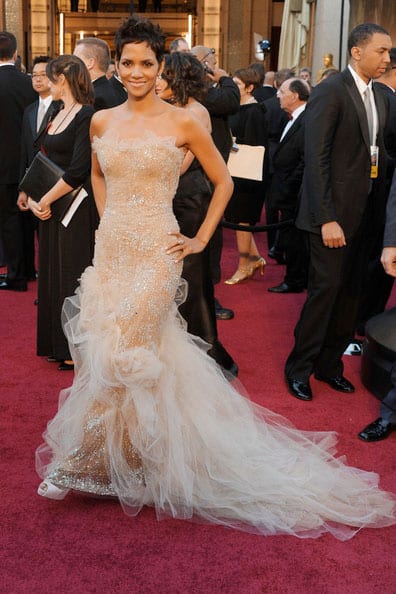 After Michelle Williams' depressing 2011 Golden Globes look, I was hoping to see an improvement. Wearing a pearl embellished Chanel dress should have made a difference. But no, she still ended up looking dowdy. Williams is withering before our eyes. She needs an intervention.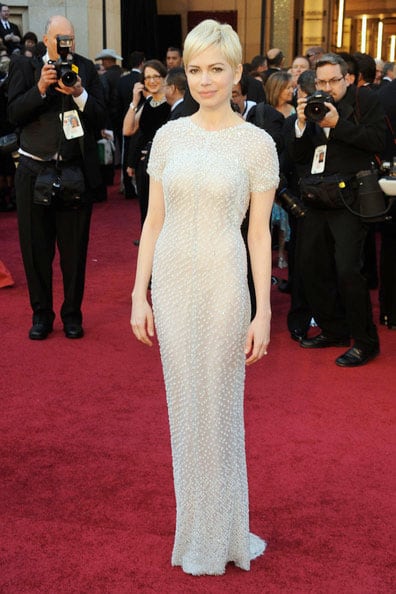 Shaun Robinson wore this blue Christiane King number. Just … no.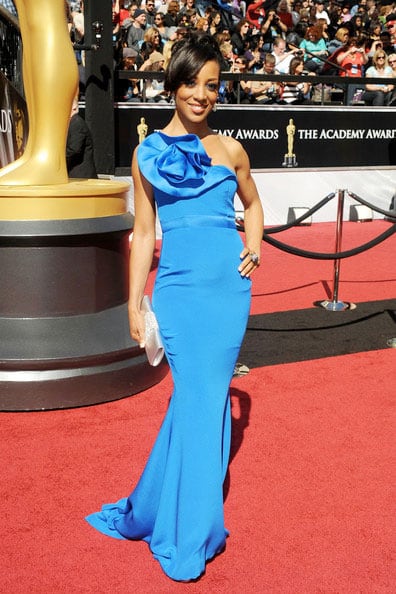 Considering the fact that Anne Hathaway was the hosting the event, I expected her step it up and wear something more daring as her first look for the evening. But no such luck. She wore a rather boring and plain vintage Valentino gown that didn't have any of the sylish-ness of Sandra Bullock's red Vera Wang gown.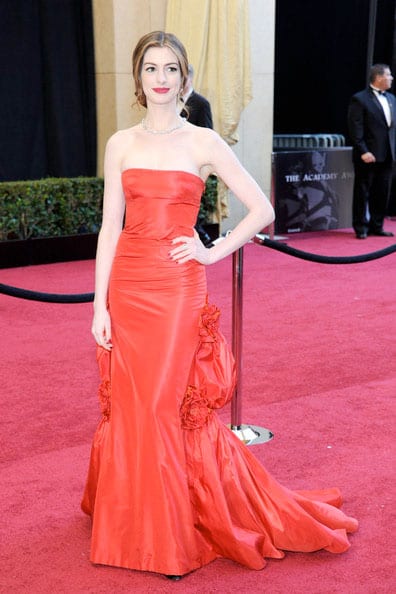 Helena Bonham Carter probably doesn't care. And good for her, I wouldn't too. But she'll end up in this list anyway. Carter an odd velvet number by a costume designer Colleen Atwood.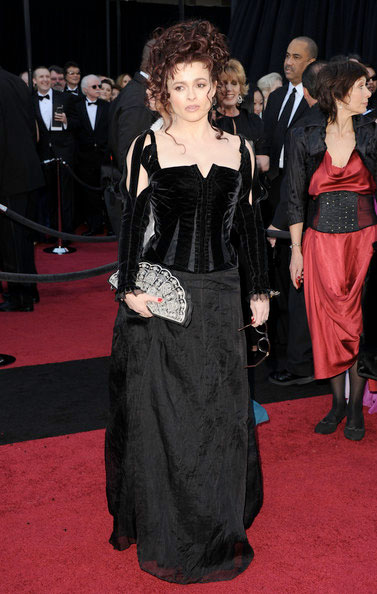 Penelope Cruz wore a wine-red L'Wren Scott gown. The heavy and sparkling embroidery made it look quite tacky and didn't seem like a good Red Carpet fit at all.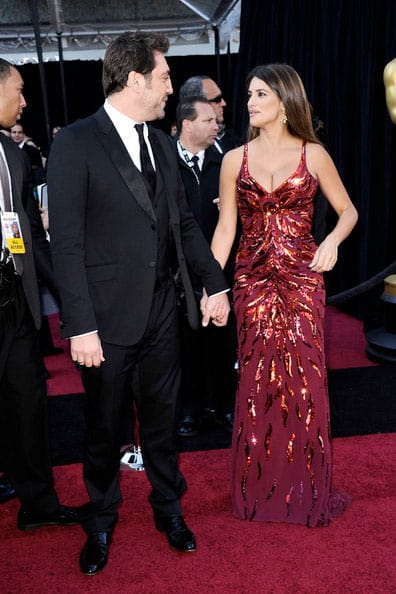 Natalie Portman, rather unsurprisingly, wore a purple chiffon Rodarte gown. What did surprise me was that it was a completely plain and ordinary gown, lacking in design and style – the two things you always expect to find in a Rodarte look.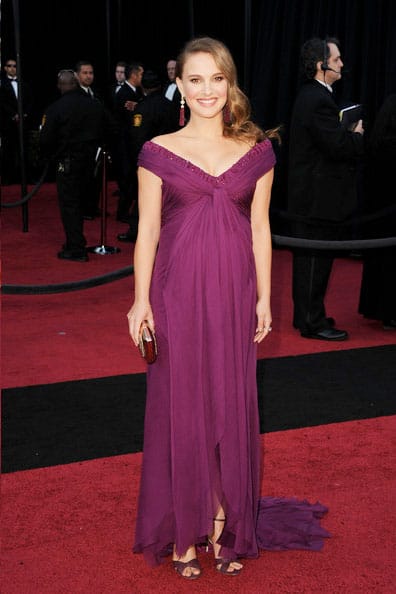 Jennifer Lawrence wore a red Calvin Klein Collection gown. While I usually love Calvin Klein's sharp and minimalistic charm, I'm afraid on Lawrence it ended up looking like a Baywatch top style dress.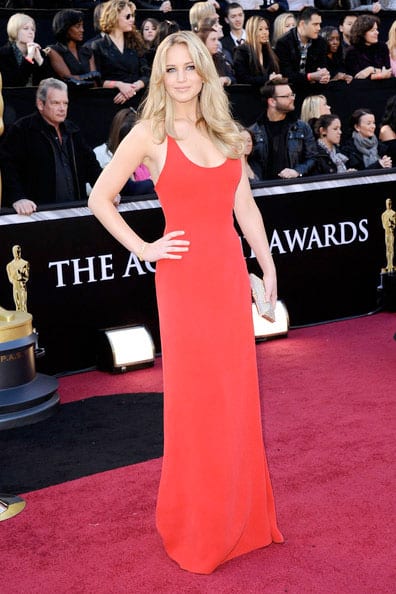 Scarlett Johansson wore a berry colored lace Dolce & Gabbana dress. Not really sure what happened there but it looked tacky and unimpressive.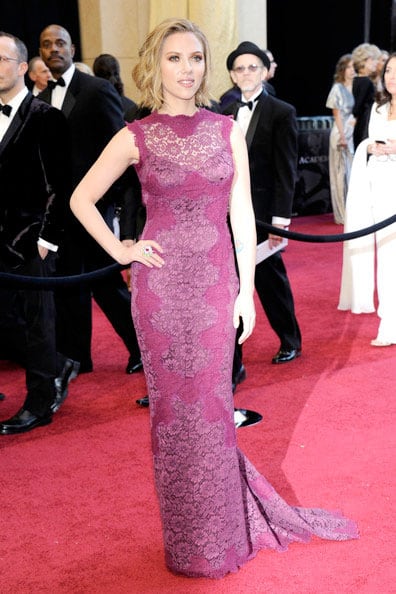 I really wish I could put Nicole Kidman and her Dior Haute Couture gown on the Best Dressed list in support of John Galliano. But I can't. The dress just wasn't right. It ended up looking like a quilted embroidered blanket.