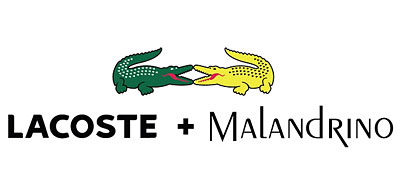 Lacoste + Malandrino collaboration was announced last fall, just before Fashion's Night Out and now the first collection is finally here. Due to reach Lacoste, Malandrino and saks.com stores in April, the collection gives Lacoste's signature relax styles a touch of femininity. Here we will find sheer modified polo shirts, maxi skirts, harem pants and pleat minis.
Lacoste's logo, the crocodile, got a makeover too. The all familiar crocodile got himself a yellow partner in crime. On each Lacoste + Malandrino piece, the logo is green and yellow crocodiles kissing. If only for that, it's worth getting at least a polo shirt. But you'll have your chance – the collaboration will run for three more seasons.
This was the first designer collaboration for Lacoste and while Steve Birkhold, Lacoste CEO, says they expect to concentrate solely on that for the time being, a new designer collaboration will be announced soon enough.
[enterslideshow]
[Images via WWD]