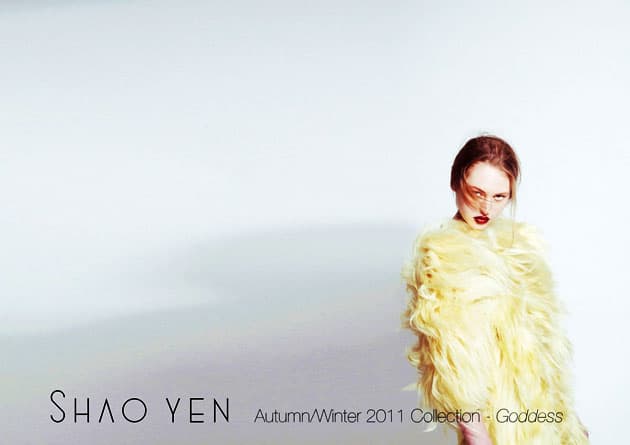 Sha Yen presented his Fall 2011 collection during London Fashion Week, showing his incredible development as a designer over the year. Last year's Fall 2010 collection was highly conceptual – all white nylon fibers creating the illusion of fur got him noticed and featured in Dazed & Confused. Fall 2011 is much more versatile.
For his Fall 2011 collection, Shao Yen used wool, fur and crystal jewelry elements and left out the nylon yarns he's been doing for the past two seasons, thus creating much more wearable and functional looks. Be it the saffron knit dress, the navy cropped sweater or the crystal jewelry vest, they are all pieces a girl would love to have in her wardrobe.
Shao-Yen Chen is a London based knits designer born in Taiwan. Although a fresh graduate of the Masters Program of Fashion at the prestigious school of Central Saint Martins, he already has internships at Alexander McQueen, Hussein Chalayan and Claire Tough under his belt.
[Images courtesy of Shao Yen]