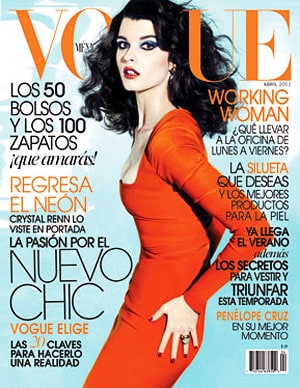 Crystal Renn was photographed by David Roemer for Vogue Mexico April 2011 cover and the accompanying editorial, making it Renn's Vogue cover debut.
The editorial showcases a hot trend this summer – neons. Although Vogue Mexico took it more into the Eighties realm and the styling of the close-ups looks rather tacky, Renn herself looks gorgeous.
Next year in Vogue US?